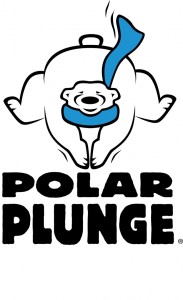 Let's Freeze!  Whether you plunge solo or with coworkers, friends or family – for the ultimate bonding experience – we'll help you take "cool" up a degree or two.
The Polar Plunge® is a signature fundraiser for Special Olympics and offers a unique opportunity for individuals and organizations to raise money and support Special Olympics Iowa athletes by jumping into frigid waters. The more you raise, the more great Polar Plunge® gear you can earn!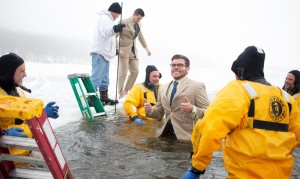 Get Your Plunge On
Plunge Solo
Plunge as a Team
Sponsor
Corporate Challenge
Too Chicken to Plunge
Volunteer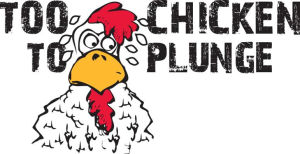 Too chicken to take the Plunge? No Problem! Register as a chicken and raise funds, receive your chicken t-shirt and prizes and then WATCH the Plunge!
Register to Take the Plunge!
Registration links will be added when available.
2021 Polar Plunge® Locations:
Ames Greek Plunge:  (Iowa State University)
Council Bluffs:  (Lake Manawa Yacht Club, by Council Bluffs Country Club)
Warren County:  (Lake Ahquabi, Indianola)
Cool School Plunge:  (At-Home)
Cedar Falls/Waterloo:  (George Wyth State Park)
Cedar Rapids:  (Coralville Lake, West Overlook Beach)
Iowa City: (Coralville Lake, West Overlook Beach)
Siouxland: October TBD (Brown's Lake, Salix)
Davenport: October TBD (Scott County Park – Whispering Pines Shelter)
Dubuque: November TBD (Dubuque Boat Ramp)
Fort Dodge: November TBD (Kennedy Park)
West Des Moines: December TBD (Raccoon River Park)
Plunger Tools 
So, you've registered for the Plunge… Below are some tips and tools you can download and use to help you get ready for the big day!

Law Enforcement Torch Run® Sponsors