The Birdies for Charity® program is a fundraising vehicle through which participating organizations solicit pledges from supporters based on the number of birdies made by PGA Champions Tour players during the three-day Principal Charity Classic. Participating organizations will keep 100% of the pledges collected on their behalf.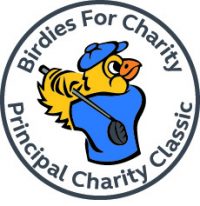 Participants can either make a one-time flat donation (minimum $25), or a pledge of $0.05 or more for each birdie made by Champions Tour players during the Principal Charity Classic. If Special Olympics Iowa reaches $1,000 in total donations, we will be eligible for the Matching Funds program and receive an additional $.10 for every $1.00 collected, up to $100,000 in collected pledges.
For more information or to donate online, visit the Birdies for Charity website.