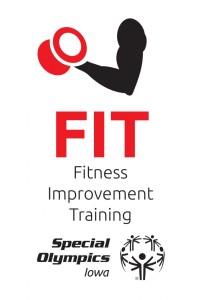 Special Olympics Iowa encourages our athletes to pursue fitness outside of their competitive sports! Incorporating physical activity along with proper nutrition and hydration every day is important for preventing injury, achieving new personal bests, and maintaining overall optimal health. Special Olympics Fitness programming empowers athletes and their supporters to take charge of their own health and fitness by providing the necessary education, social support, opportunities and tracking of progress.  Let's get fit!
Fit 5
Fit 5 is a fitness initiative based on the three simple goals of exercising 5 days per week, eating 5 total fruits and vegetables per day and drinking 5 water bottles of water per day. The Fit 5 cards and guide were designed to be utilized with flexibility, giving programs the opportunity to integrate and implement the resources in a way that aligns with their current goals and objectives.
FIT 5 GUIDE
FIT 5 CARDS
8-Week Fitness Challenge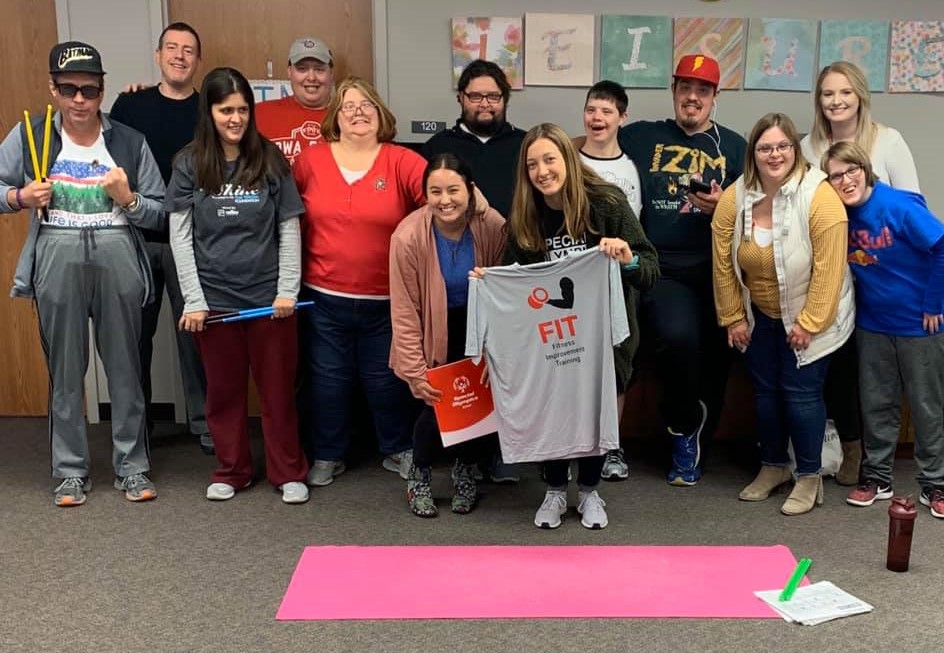 Special Olympics Iowa challenges teams to incorporate the Fit 5 program into their schedules with the 8-Week Fitness Challenge!  This challenge includes a Fitness Lifestyle Pre-Assessment, 6 weeks of exercise and nutrition lessons, and a Fitness Lifestyle Post-Assessment.  Weekly challenges and fitness tracking devices provide for an opportunity to win prizes for building healthy lifestyle habits!  This program can be incorporated in many ways, including quick 15 minute sessions during weekly Special Olympics sports practices.  All resources will be provided and lessons can be customized to fit the need of specific groups and individuals. Direct any Fitness Challenge questions or registration inquiries to kneustrom@soiowa.org.
Fit Assessments
Free Fit Assessments will be available for all athletes at the 2020 Summer Games on Friday, May 22.  Athletes will have the chance to test their BMI, flexibility, balance, agility, power, and endurance before receiving feedback and suggestions from trained professionals.
For more information about Fitness Programs, contact:
Kara Neustrom, Health and Fitness Coordinator