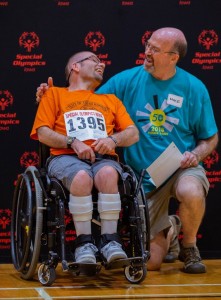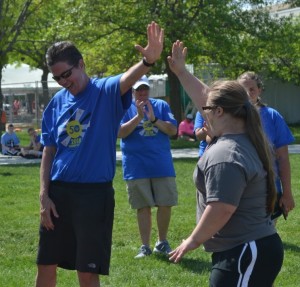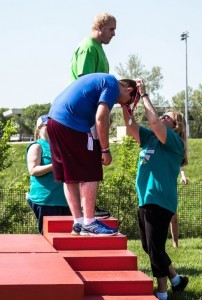 "Because as a volunteer you get far more out of it than you come close to giving.  The athletes have so much to offer and so much to teach, Lessons in teamwork, encouragement, positive attitude, perseverance only to name a few.  They change me for the better far more than I could ever hope to change them."                                                           -Mary Buscher, Sammons Financial Group

On our volunteer page, SOIA volunteer opportunities are listed anywhere from 1-3 months prior to the event. This page is updated on a regular basis with upcoming opportunities, event details, and registrations.
Upcoming Events!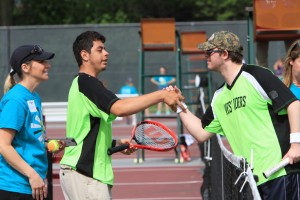 Statewide Competitions
Contact: Elin Phipps, Director of Volunteers
Area Competitions
Contact: Dawn Criss, Director of Regional Field Services
| | | | | |
| --- | --- | --- | --- | --- |
| Event | Date | Time | Location | Register |
| | 10/5/19 | 9:30am | Perfect Games in Ames: Map | Click Here |
| | 10/17/19 and/or 10/18/19 | 8:30am-2:00pm | Bowlerama in Des Moines: Map | Click Here |
Special Programs
Contact: Wendy Olinger for Challenge & Play Day, Healthy Athletes
Contact: Bryan Coffey for Unified Programs
Fundraising Events
To participate in a fundraising event check out our Fundraising Events page.
Contact: Elin Phipps, Director of Volunteers
_________________________________________
Sign up to be notified about any of our volunteer opportunities throughout the year below!
Contact for questions about Special Olympics Iowa's volunteer program:
Elin Phipps, Director of Volunteer  515-986-5520 x125