Texas Roadhouse continues to be a valuable partner in the Tip a Cop® program. Any chain or local restaurants are encouraged to participate.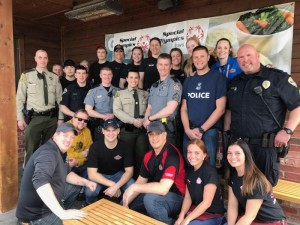 2021 Tip-A-Cop Dates
Texas Roadhouse
September 13th – 14th
4:00pm-10:00pm
All Iowa Texas Roadhouse locations
Show this flyer while dining and 10% of your bill goes back to Special Olympics Iowa.
To host a Tip a Cop® fundraiser in your community, contact:
Megan Filipi, LETR Director
515-986-5520 x124
Law Enforcement Torch Run® Sponsors