Special Olympics Iowa (SOIA) Champion Statewide Partner Hy-Vee has had a long-standing tradition of employing individuals with intellectual disabilities, including many SOIA athletes. Hy-Vee has provided funding, volunteers and resources to Special Olympics Iowa athletes for decades. As a Champion Statewide Partner, Hy-Vee has provided more than $300,000 over the years to support events like Summer Games, the Mid-Winter Tournament, Winter Games, Team Iowa at the USA Games, the Plane Pull, and Polar Plunges®. Not only does the corporation provide financial support, but local Hy-Vee stores throughout Iowa also generously donate food for Special Olympics Iowa events.
In addition to financial support and food donations, Hy-Vee provides dietitians at Special Olympics Iowa events who offer free education and resources to athletes and families regarding healthy eating and lifestyle choices. Many Hy-Vee employees also volunteer for SOIA.
Meet some of our Iowa athletes that work at local Hy-Vee stores across the state!
Kevin Schmieder, Davenport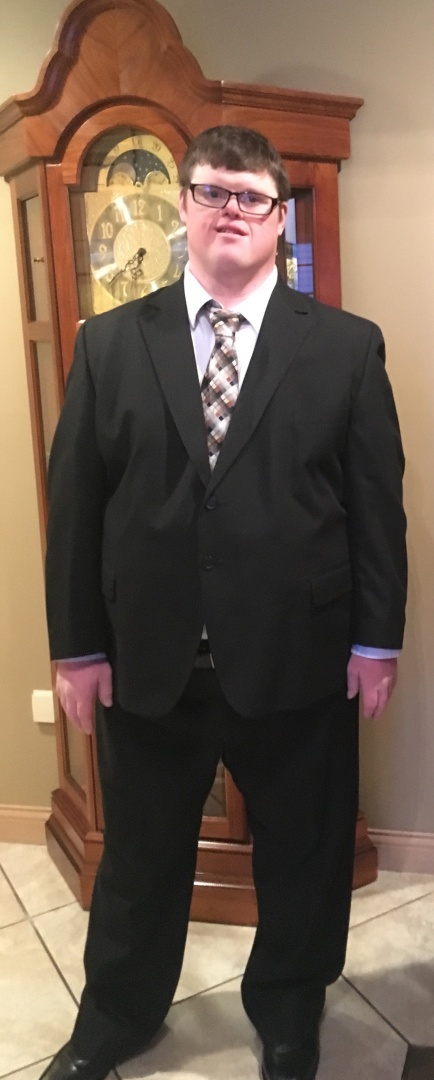 Kevin has worked at Hy-Vee for 21 and a half years. Kevin when first hired bagged groceries, picked up carts, and cleaned. He now works back in the kitchen busing tables and doing dishes. He is grateful for how good Hy-Vee has been to him over the years. He loves the friendly environment of coworkers and customers. He has always had great bosses and opportunities through Hy-Vee.
Tiffani Johnson, Sioux City
Tiffani has been working for Hy-Vee for three years. Tiffani works in the cafeteria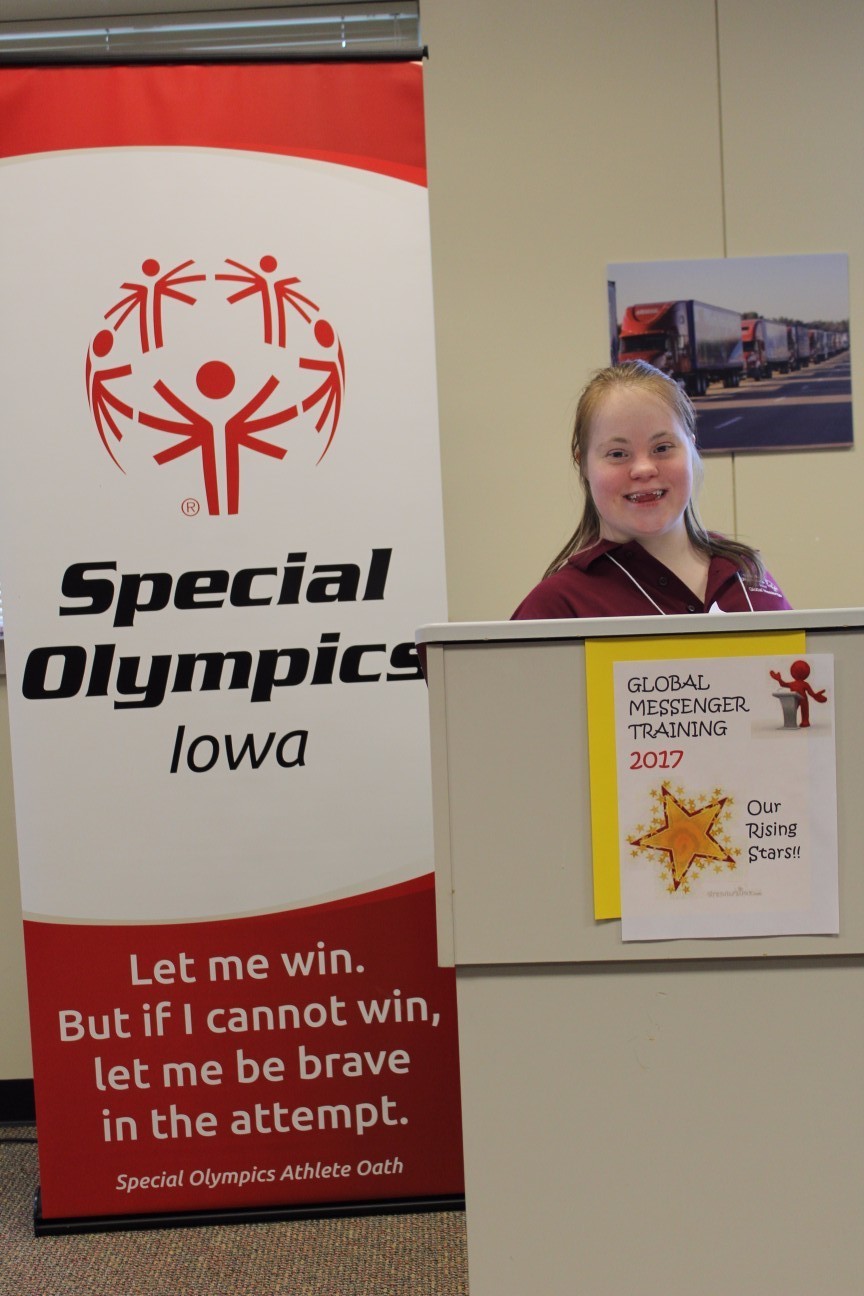 cleaning off tables. She also is known for giving out hugs at work and has a clicker to count all the hugs she gets while working! Customers love to find her while at Hy-Vee to give her a hug and see what number they are! Tiffani loves working at Hy-Vee because of the staff and customers. She likes the safe environment there where they treat everyone respectfully.
Rob Beard, Marshalltown
Rob has worked at Hy-Vee for 22 years. His job is maintenance, everything from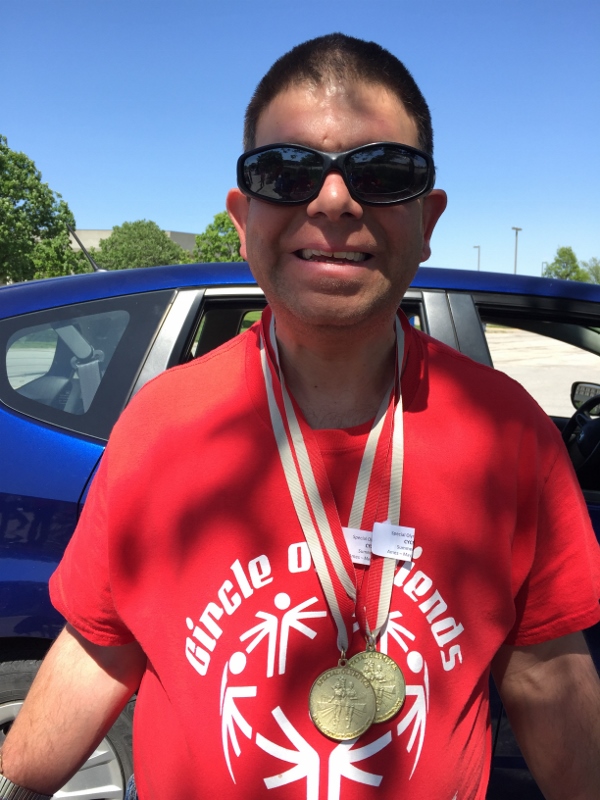 cleaning to putting things back on the shelf! Rob likes working at Hy-Vee because of how great the staff and customers are. Hy-Vee does a good job working with his Special Olympics schedule, while also celebrating his accomplishments.