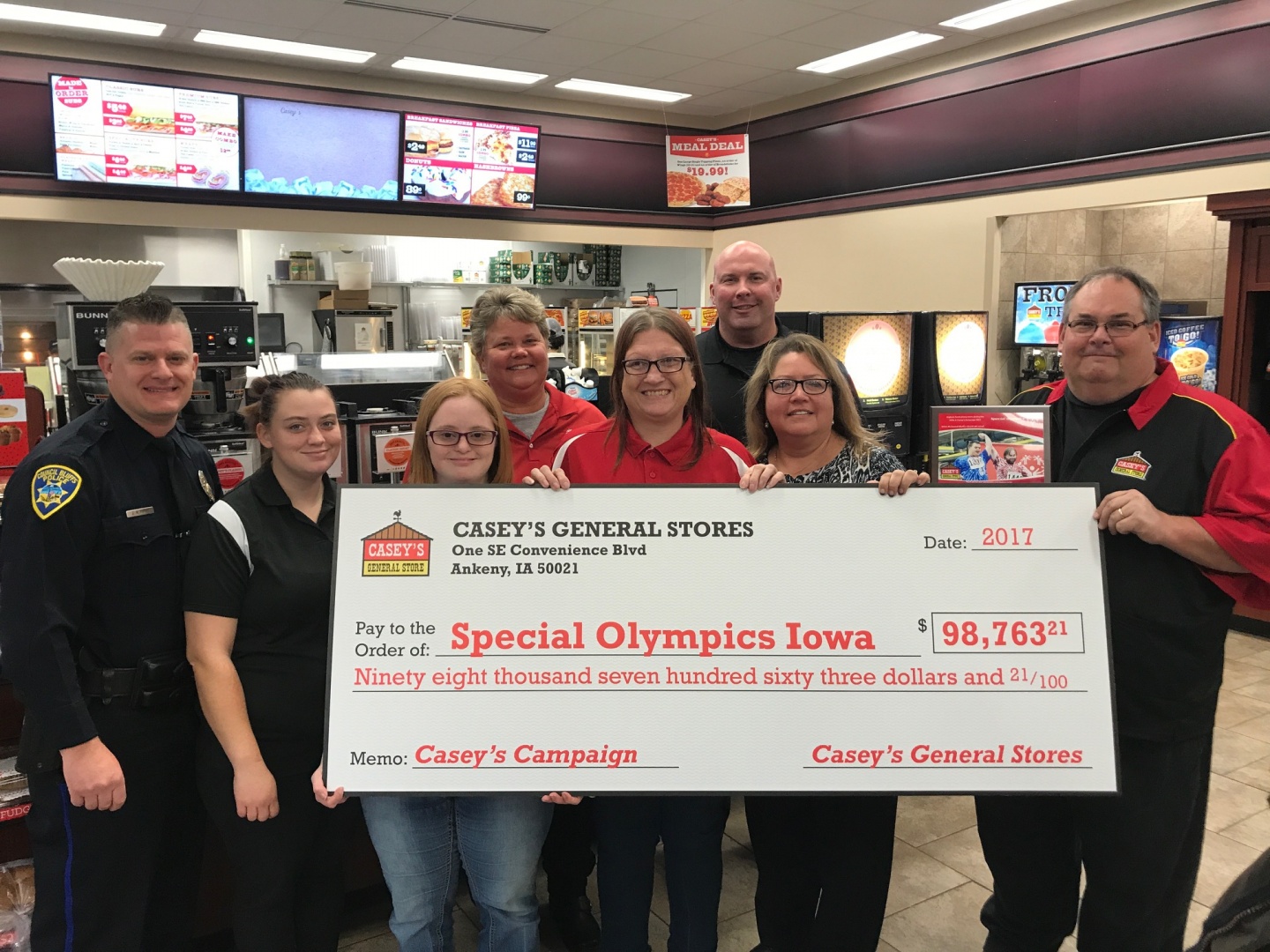 Casey's General Stores throughout Iowa helped raise funds for Special Olympics Iowa this June with the Casey's Promotion. Stores, in partnership with Coca-Cola, sold $1 pin-ups with proceeds being donated to Special Olympics as well as a percentage of sales from 44 oz. fountain drinks featuring Special Olympics athletes being donated to the nonprofit.
Over 14,000 athletes in Iowa will benefit from this fundraiser, which raised over $98,000. "Casey's has continuously shown their generous support of our athletes and Unified Partners as they've helped us raise not just funds, but awareness for our organization," says Special Olympics Iowa President and CEO Rich Fellingham. "We are proud to call Casey's General Stores one of our Champion Statewide Partners."
The company's values are rooted in a sense of belonging to the communities in which it operates, which aligns with Special Olympics' vision of inclusion for all athletes. Together throughout Iowa, the Casey's Promotion raises awareness about different abilities and helps foster growth for our programs.
Special Olympics Iowa would like to give their sincerest appreciation for Casey's and Coca-Cola for their generous donation and support.