By Emma Finn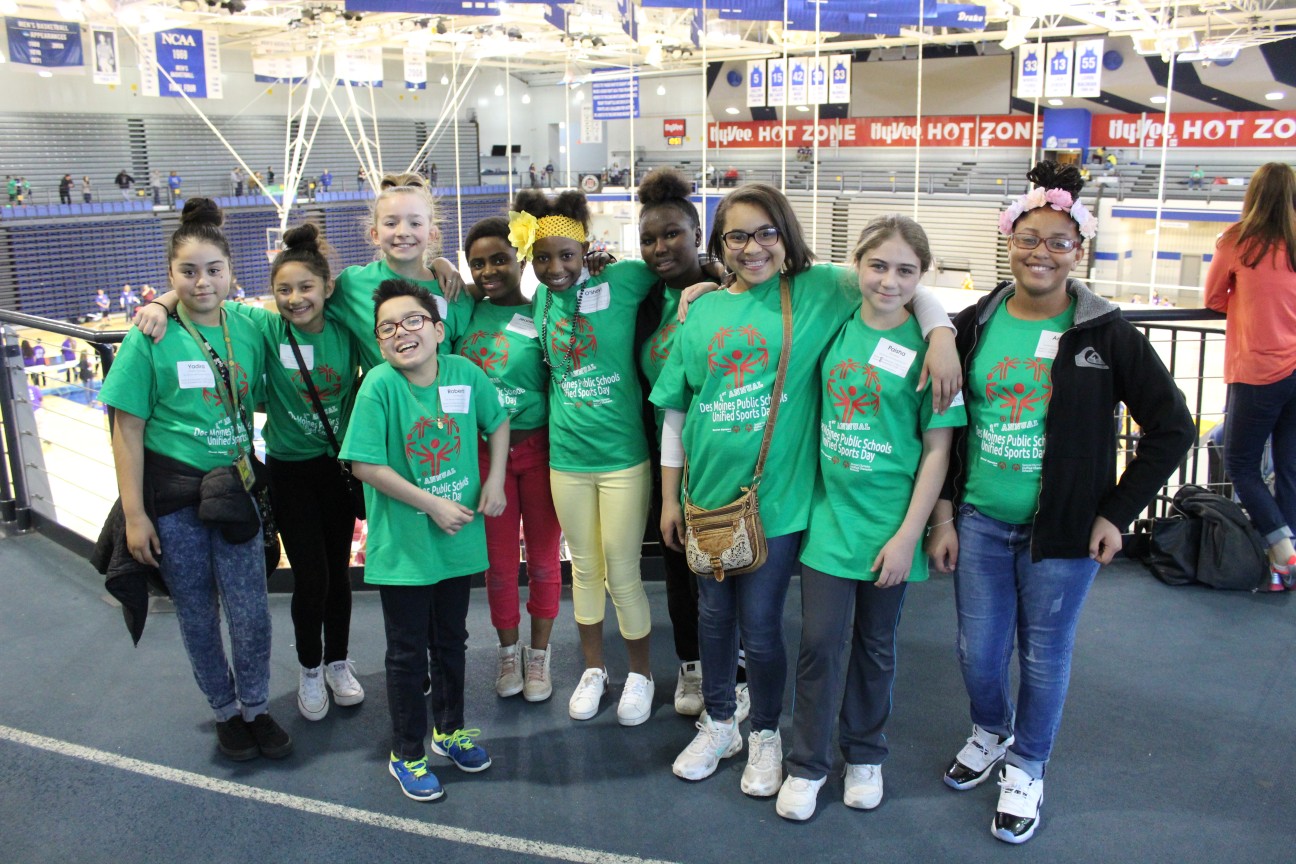 The Des Moines Public School District hosted its first-ever Unified Sports Day on April 19 at the Knapp Center on Drake University's campus. The event is sponsored by
Principal Financial Group
, who also provided volunteers to make it possible.
In December of 2017, all ten Des Moines Middle Schools became active Unified Champion Schools, meaning that in partnership with Special Olympics Iowa they committed to pursuing Unified Sports, Student Leadership and School-Wide Awareness of intellectual disabilities. Next year, the district will register a number of elementary schools as Unified Champion Schools as well.
The goal of this initiative is to build upon and promote to students the concept of inclusion and acceptance across the school district. Unified sports days gives people with and without intellectual disabilities to join together to compete on the same team.