The only way to end exclusion is to have people who face these challenges daily help create the solution. People with intellectual disabilities are guiding us toward solutions in our health work. The Special Olympics Health Messenger program was born out of this notion of participation. In order to create more effective public health programs, improve health systems, and engage communities to support the health of people with intellectual disabilities, people with intellectual disabilities must have leadership roles in the health system.
Special Olympics Health Messengers are athletes who are trained to serve as health and wellness leaders, educators, advocates, and role models within their Special Olympics communities, as well as their community at large. They are leading their teams, families, friends, and communities to pursue healthy lifestyles, and are advocating for healthcare providers and governments to adopt inclusive policies around health, wellness services, education, and resources for people with intellectual disabilities.
Since the pandemic began, Special Olympics North America has completed three virtual Health Messenger trainings. Special Olympics Iowa's very own Lisa Spencer was chosen to be a member of the third cohort of virtual Health Messenger trainees. Read more about Lisa's story below: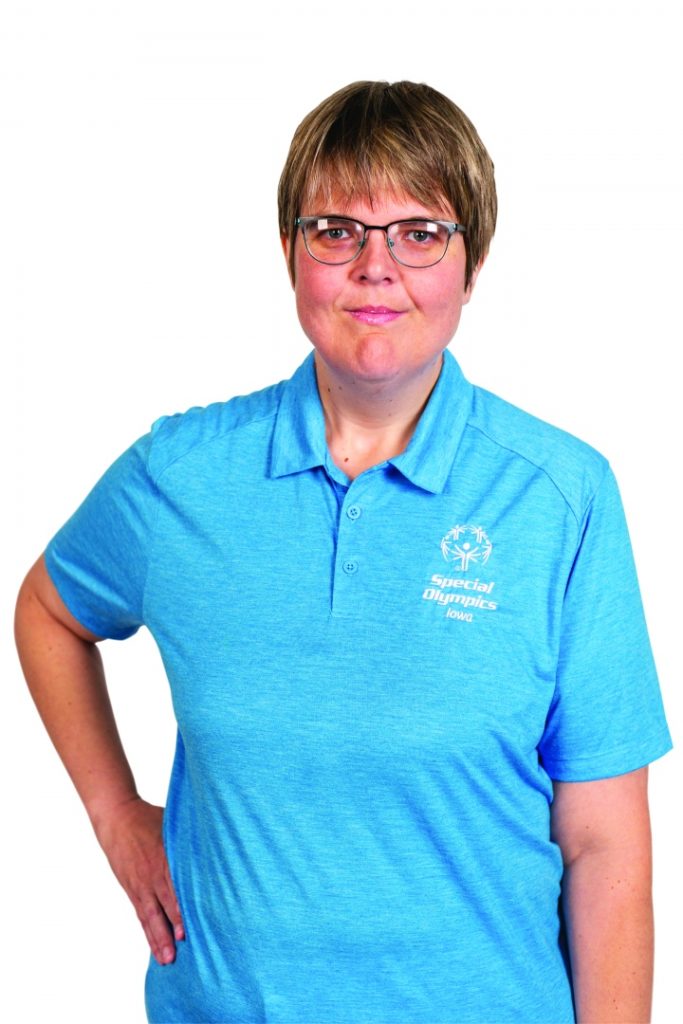 Two years ago, Lisa Spencer had things she wanted to do, like feeling good while showing horses, but her weight would get in the way. Lisa knew something had to change, so she began going to the gym and focusing on nutrition and water intake. Since Lisa started her weight loss journey, she has lost over 140 pounds and gained a passion for health.
Lisa's newfound passion for health and fitness led her to apply and become a Special Olympics Health Messenger. She hopes to use her weight loss journey to inspire others. Lisa's goal as a Health Messenger is to help fellow athletes and her community lead a healthy and happy lifestyle. She has already begun working towards her goal by speaking with different groups about her health journey and what goes into leading a healthy and happy lifestyle.
Lisa wants everyone to remember: "It's never too late to start living a healthy life."