By Stephanie Kocer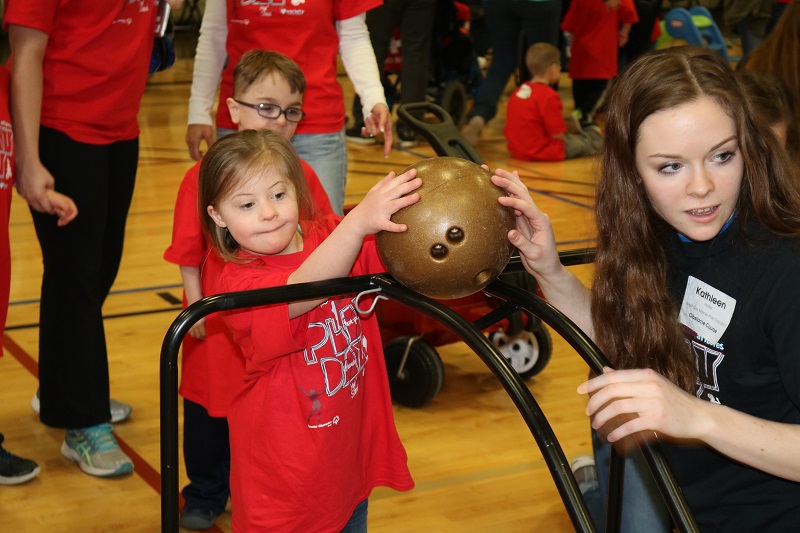 Loras College's Student-Athletic Advisory Committee has received the NCAA Division III Special Olympics Spotlight Poll. The poll's purpose is to, "enhance the lives of Division III student-athletes and Special Olympics athletes through a mutual learning experience; provide a platform for recognition of Special Olympics athletes and Division III student-athletes within their communities; and raise awareness of Special Olympics, its programs and services," says the NCAA partnership website.
The partnership is a way to encourage Loras students to participate in existing Special Olympics Iowa (SOIA) events, while also creating their own events to help serve Special Olympics athletes. On October 20, 2017, Loras student-athletes volunteered at and hosted the Dubuque area Challenge Day at the Athletic & Wellness Center on campus. Following the event, Loras was entered into a voting poll on NCAA.org with two other schools, winning the vote by 78 percent. The college won $500 to go towards future SOIA events, which they plan to use on March 22 for the first-ever Dubuque area Young Athletes Play Day.
"The Young Athletes Play Day is the first event of its kind to be held in Dubuque," says SOIA Director of Athlete Initiatives, Wendy Olinger. "We are so appreciative and excited that Loras College has decided to continue their partnership with Special Olympics Iowa. They were a great asset to the event we held in October at the college. It's because of students like these that we can continue to teach our athletes about health and fitness, and, most importantly, inclusion."
Two elementary schools in the area (Eisenhower and Carver) are going to pilot the Young Athlete Play Day program this year with possible expansion into the other elementary schools in the future. Eighty-five athletes are expected to be involved in this first Young Athlete Play Day event.