By Chelsey Kimmel-Kendrick 
More than 425 young children came together to participate in several sports for the Ankeny Play Day on Thursday, April 20 at Ankeny Centennial High School. This is one of many events that is sponsored by one of Special Olympics Iowa's Premier Statewide Partners, Sammons Financial Group.
Play Days are events where children between the ages of two and seven with intellectual disabilities can play activities and have socialization opportunities. Since athletes cannot participate in Special Olympics events until they're eight years old, these days were created for those to participate in a more formal setting.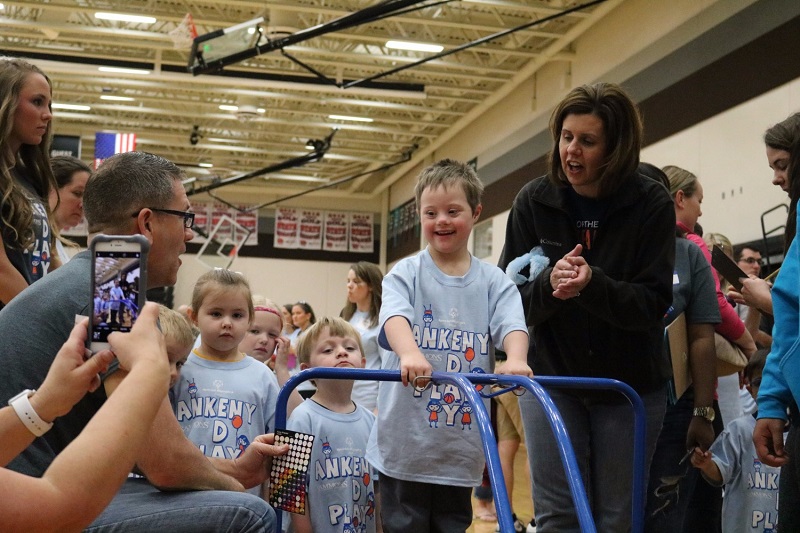 Mary Buscher, human resources consultant for Sammons, says nearly 80 employees from the organization signed up to volunteer for the event. She said Play Days are an event where people do it once and then get hooked. …