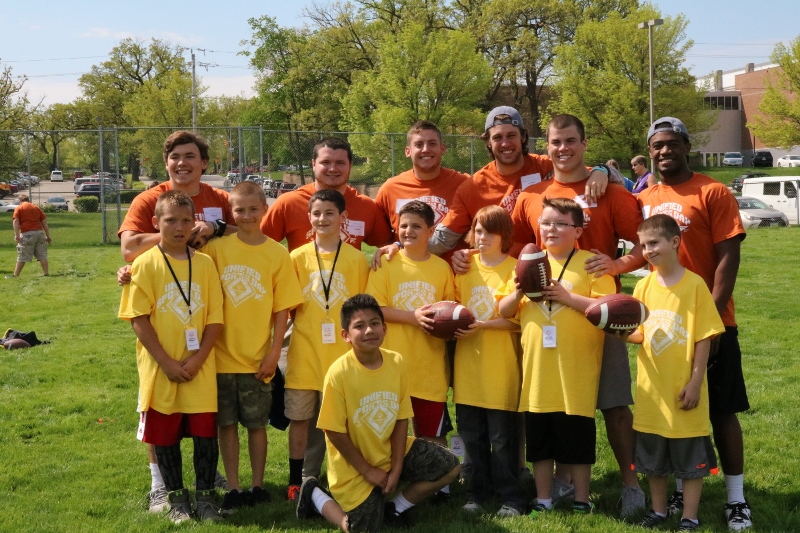 By Chelsey Kimmel-Kendrick 
Special Olympics Iowa's 23rd annual Drake Unified Sports Day will be taking place on Thursday, May 4 at Drake University in the Knapp Center, where people with and without intellectual disabilities are joined together to compete on the same team.
Dedicated to promoting social inclusion through shared sports training and competition, Unified Sports creates teams that are made up of similar ages and abilities. The teams are made up of approximately an equal number of Special Olympic athletes and athletes without intellectual or mental disabilities; these are called partners. The idea behind Unified Sports is to eliminate the preconceived notions and false impressions of Special Olympics athletes.
This event has over 500 participating athletes and Unified Partners from more than 18 schools across Central Iowa. They will pair up to compete in several sports, including 3-on-3 basketball, golf, relay races, volleyball, pass-punt-kick football, bocce and more.
This one-day event will host more than 125 volunteers to help coordinate the event, including Drake University football players and representatives from businesses across Central Iowa.
The Unified Sports movement has spread to more than 4,000 middle schools and high schools throughout the United States, along with 70 percent of Unified Schools engaging in Unified Sports, too.
Event Details
Where: Drake University's Knapp Center
When: Thursday, May 4th from 9:30 a.m. to 1:15 p.m.
What: Drake Unified Sports Day