By Stephanie Kocer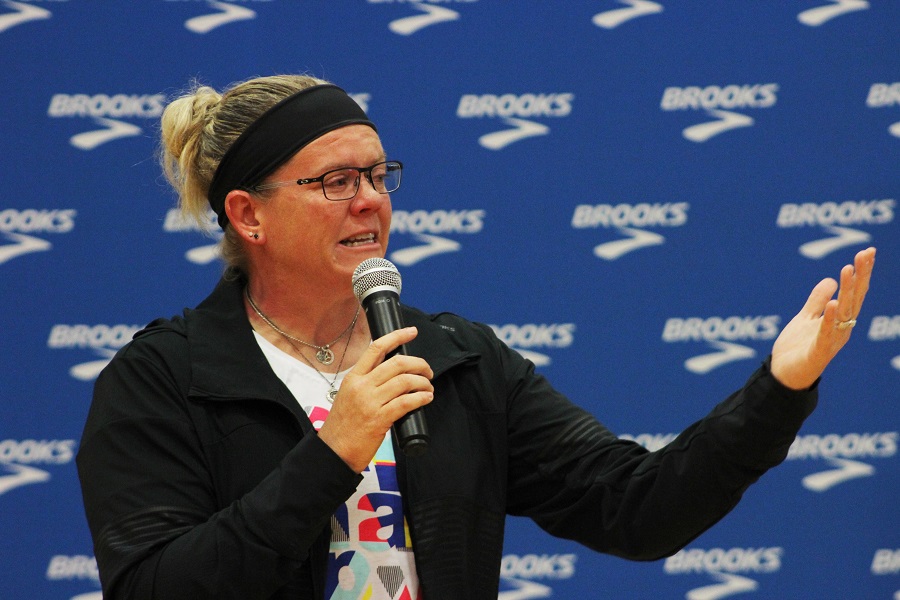 (SOIA coach Nicole Vetter accepts her Inspiring Coach of the Year award from Brooks Running)
As Special Olympics Iowa (SOIA) athletes prepare to head to Seattle for the 2018 USA Games July 1-6 at the University of Washington campus, coach Nicole Vetter of Council Bluffs is just returning from Seattle, where she was honored by Brooks Running with the Inspiring Coach of the Year award.
Vetter has been a teacher and coach for 22 years in Council Bluffs. She started her career as a special education teacher before transitioning into teaching physical education and coaching the Thomas Jefferson High School track team. Now she feels like she gets the best of both worlds. "I love getting to know that population of students," says Vetter. "I get to help both Special Olympic athletes and high school students, which is the best of both worlds."
In honor of the 2018 USA Games, Brooks Running, which is headquartered in Seattle, selected two track & field coaches from across the nation and awarded them with the Inspiring Coach of the Year award. The winner receives a trophy, a $10,000 grant for Brooks performance running gear, and $2,500 to their team's athletic department for team expenses.
As a coach for SOIA, Vetter helps with bowling, basketball, and track & field. She says she plans to use the grant to help get her athletes new uniforms and new equipment to use during practices. In early June, Vetter flew out to Seattle to accept the Inspiring Coach of the Year award, where she got to meet Special Olympics North America representatives and Brooks employees. Vetter says it was one of the best experiences of her life. "Looking at what Brooks has done for our athletes, I'm overwhelmed and amazed," she says.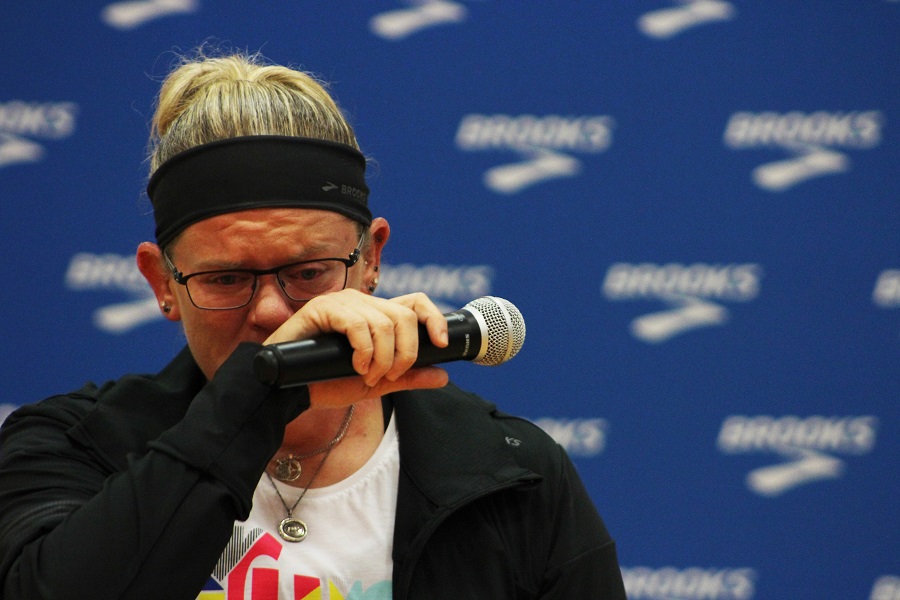 In addition to awarding coaches, Brooks also plans to give out a free pair of their running shoes to any athlete that attends the Healthy Athletes program during USA Games. The shoes are branded with the 2018 USA Games logo and colors. Brooks has also created custom merchandise for the USA Games that can be purchased throughout the six day event or online.
Vetter says she had a wonderful time in Seattle and is excited to look into the future with her team. She is thankful to SOIA staff for nominating her for the Brooks award. "What Special Olympics does is amazing," says Vetter. "There are hundreds of events a year to benefit the athletes. It's amazing to see volunteers connect to athletes and continue to come back year after year."
SOIA would like to extend a warm congratulations to Nicole Vetter on her award