By Stephanie Kocer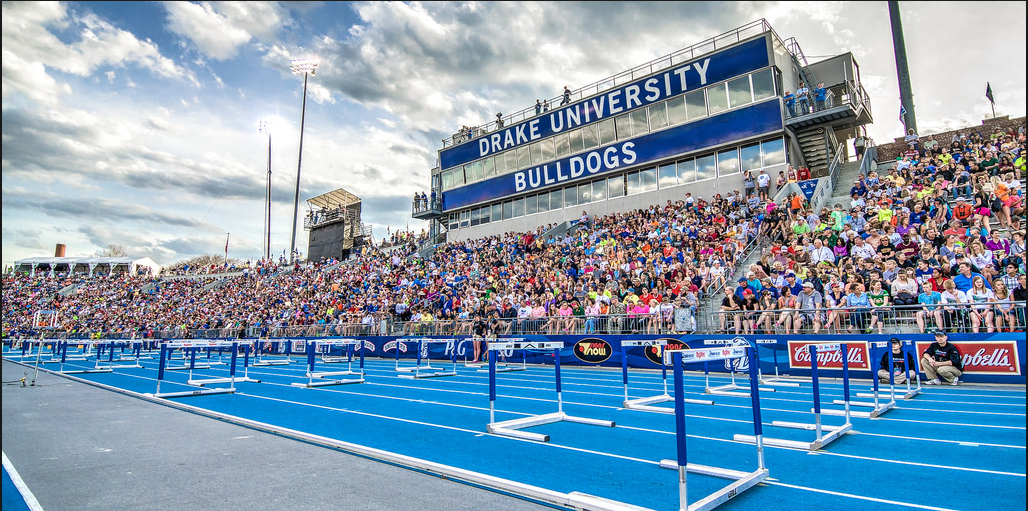 On Friday, April 27, eight Special Olympics Iowa (SOIA) teams from across the state will compete at the 2018 Drake Relays at Drake Stadium on Drake University's campus in Des Moines. The teams will run a 4×100 relay race. The Special Olympics teams will include:
Scott County Adult Females
Arc of Story County Females
Griswold Tigers
Grandwood Hawks
Waterloo Goodwill
Cedar Rapids Park and Rec Cheetahs
Clinton County Special Olympics
Des Moines Roosevelt Roughriders
This will be the first time in the history of the Drake Relays that Special Olympics teams will compete.
"For decades, the Drake Relays has helped launch athletes to unrivaled athletic success. Each year, many of the world's best athletes begin their season on the Blue Oval and end their season on a medal podium. We're honored to partner with the Special Olympics Iowa to provide these tremendous and inspiring athletes the same opportunity to race on the Blue Oval as they prepare to advance and represent the state of Iowa at the Special Olympics USA Games," says Blake Boldon, Director of the Drake Relays. 
Track and field athletes from around the state have a few upcoming events to prepare for. They will be competing in their own area games throughout April to prepare for SOIA's biggest event of the year, Summer Games. In July, 33 athletes from the state of Iowa will be traveling to Seattle, Washington to compete at the 2018 Special Olympics USA Games in several different sports, including track and field. The Drake Relays are an opportunity for SOIA athletes to get more experience while preparing for both events.
"We are always looking for more opportunities for our athletes to not only practice their skills, but to also show our Iowa community their abilities, rather than their disabilities," says SOIA Director of Programs and Regional Field Services, Bruce Wilson. "We are very grateful to our friends at Drake Athletics for inviting us to participate in the relays this year, and we hope that we can continue this great partnership with Drake in the future."
The Drake Relays will be April 25-28. Special Olympics athletes will be running their relay at 1:36 p.m. on Friday, April 27. Everyone is welcome to come out and cheer on our athletes!