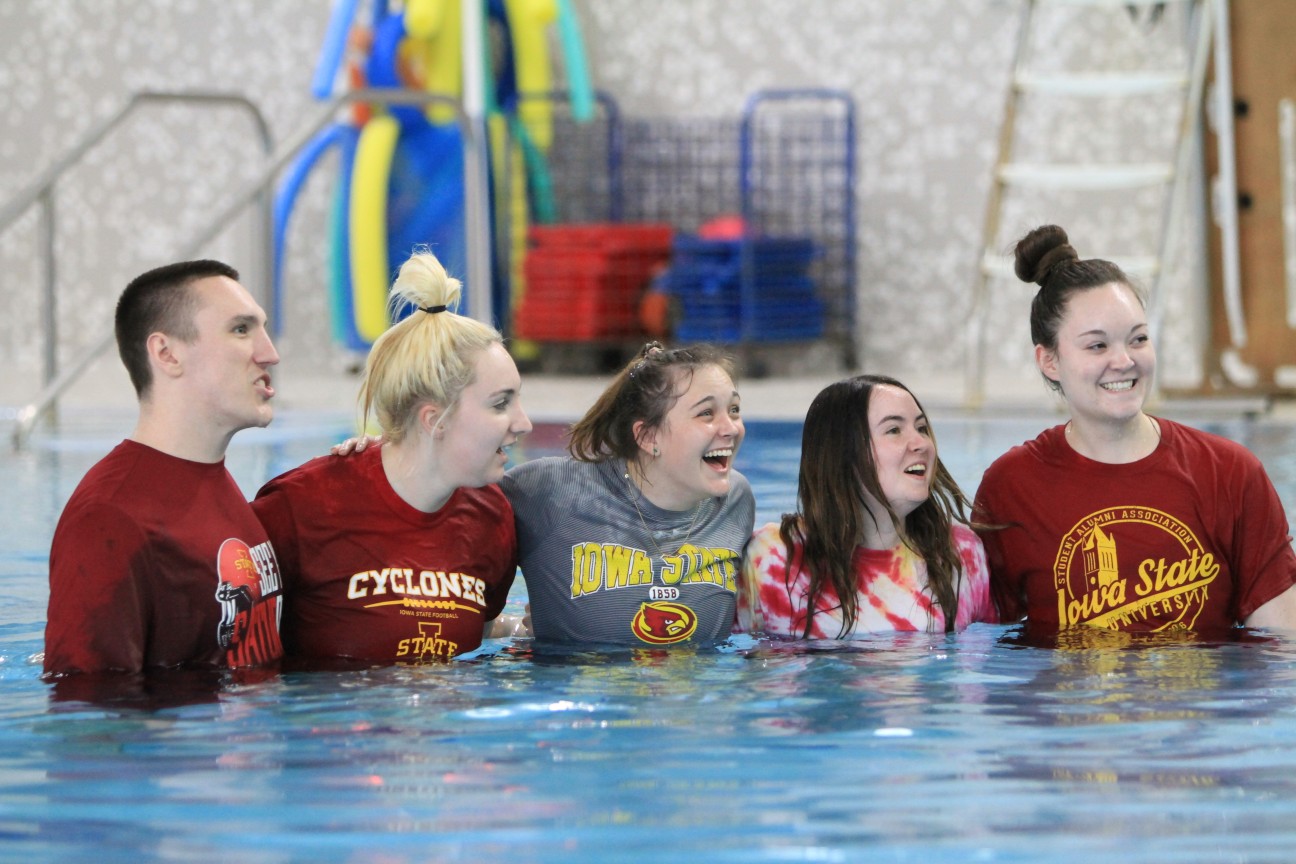 The 22nd annual Ames Greek Polar Plunge was held on Friday, April 6 at Iowa State University. The Polar Plunge is a signature fundraiser for Special Olympics and offers a unique opportunity for individuals and organizations to raise money and support Special Olympics Iowa (SOIA) athletes by plunging into frigid waters.
The Iowa State University Greek Community were the sole participants in the Plunge as part of their annual Greek Week. The Greek Community raised a total of $295,000 for SOIA with the Plunge this year.
The Polar Plunge is the single largest fundraising event for Special Olympics Iowa. Participants jumped into State Gym's pool due to weather conditions. Athletes were also given the opportunity to plunge with their Greek Week teams whom they had been paired with all week to participate in events with.
Thank you to the Iowa State Greek Community for all of the hard work for this year's Polar Plunge!
Check out more photos on our Facebook Page.