By Emma Finn
Meet Kim Lively from Ames, Iowa!  Kim has been participating in Special Olympics for many years. The events that she competes in are track, bowling and softball. Her favorite event to participate in is bocce.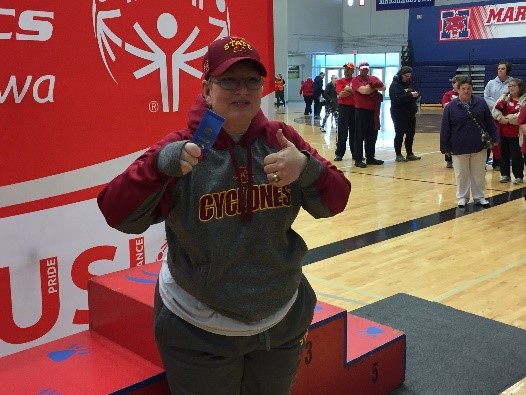 Kim got involved in Special Olympics through her mom and friends who already participated in events when she was a little girl. Over the years Kim has racked up a number of gold medals. However, her biggest accomplishment through Special Olympics is being named the 2015-16 Big 12 Female Athlete of the Year.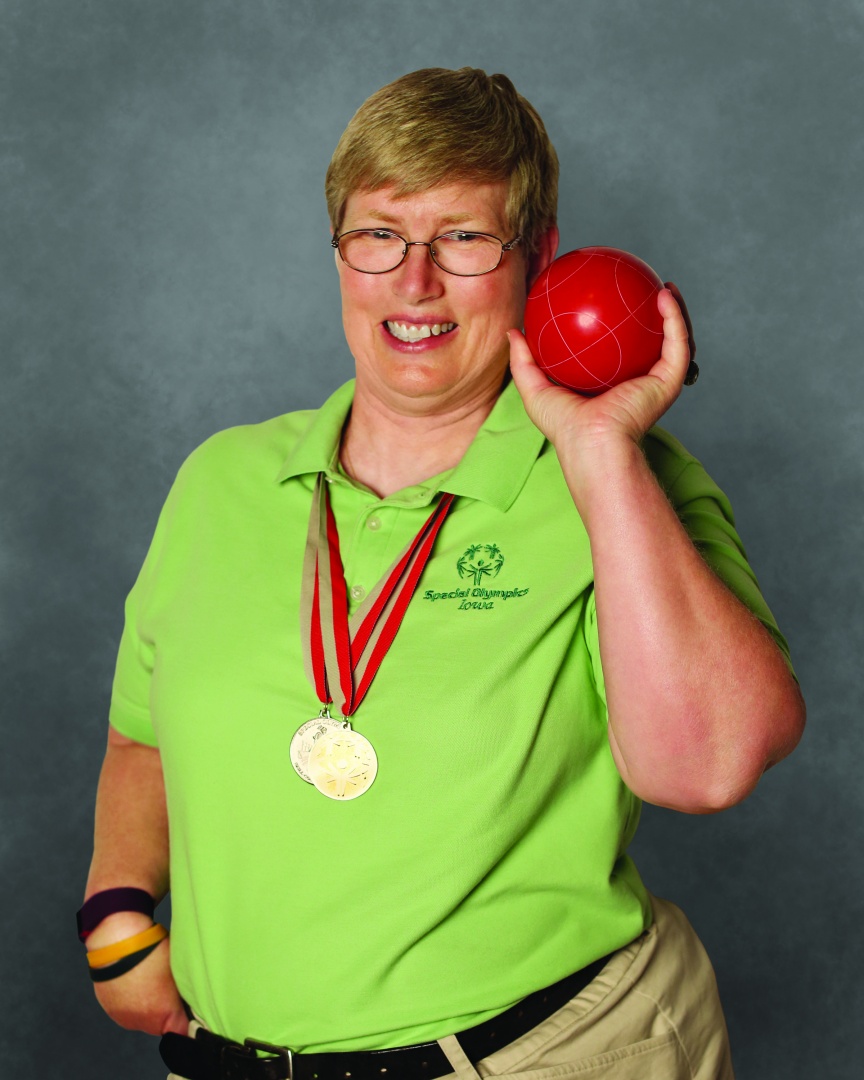 One of Kim's favorite memories with SOIA is playing bocce with her friends Mikey, Lizzy and Katie through the Unified Sports program. When Kim is not practicing in Special Olympics she is working at Walmart, spending time with friends and family, or cheering on the Iowa State Cyclones.