By Bree Jacoba 
SOIA's Basketball Skills competitions help teach athletes basic skills of the game, while preparing them to compete at the state level.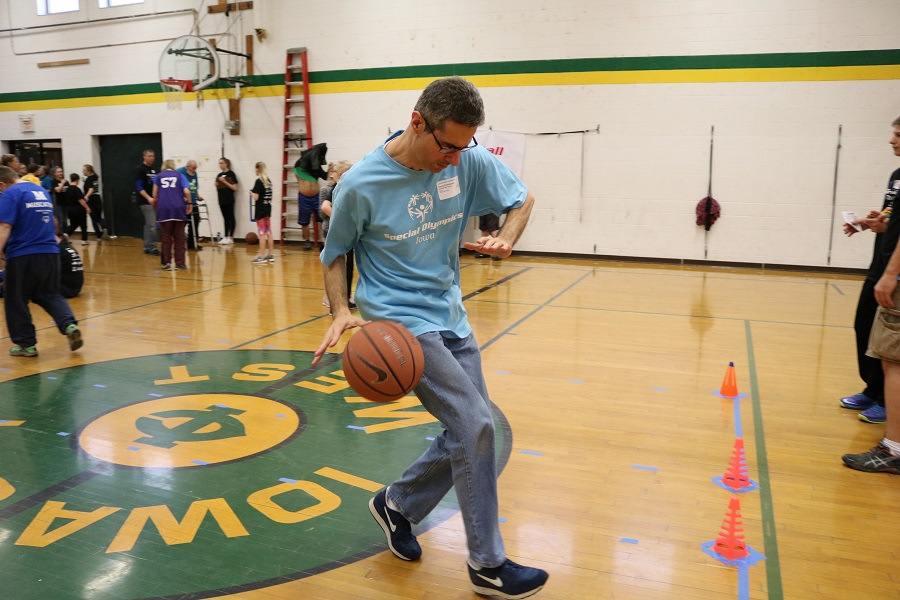 For basketball skills, individuals compete in three events: Target Pass, 10 Meter Dribble and Spot Shot.
In the target pass event, a square is marked both on the wall and on the floor. The athlete must stand within the square marked on the floor and try to get the ball to hit inside the ball on the wall. In the 10-meter event, the athlete begins from behind the start line and between the cones and starts moving and dribbling when the official signals. They must cross the finish line between the cones and must pick up the basketball to stop the clock. If the athlete loses control of the ball, the clock will continue to run until the ball is recovered. In the spot shot event, there are six spots that are marked on the floor around a basketball hoop and the athlete has two attempts from each of the six spots to make a basket.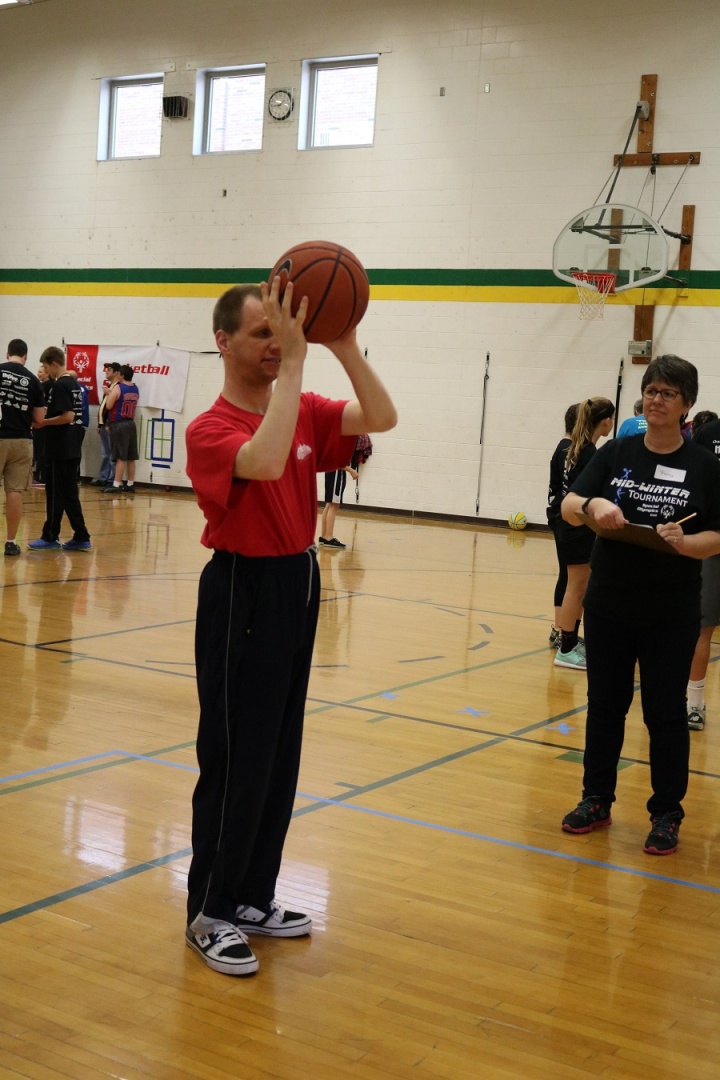 After the three events, the athletes final score is determined by adding together the scores achieved in each of the three events. The athlete that places first place at the end of the three events will then advance onto state. The state competition is our Mid-Winter Tournament held on March 10th at Iowa City High School.
For more information on basketball skills or Mid-Winter Tournament go to soiowa.org/mid-winter-tournament.