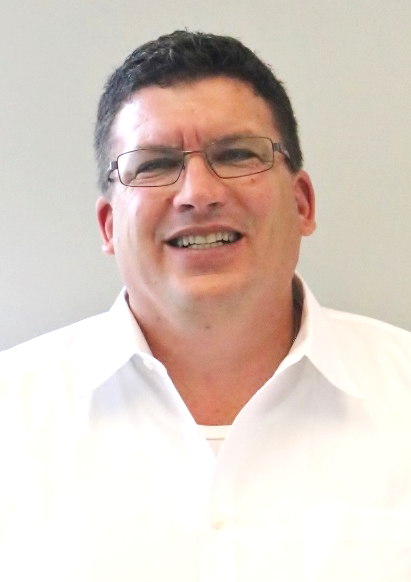 John Kliegl, a longtime Des Moines-area special needs advocate, who has been on the Special Olympics Iowa (SOIA) staff since February 2016, will become President and Chief Executive Officer of the organization.
"We are excited about John Kliegl being named President and CEO of Special Olympics Iowa," said Jill Southworth, SOIA board member and chair of search committee. "He is the right person to lead the organization.
SOIA conducted an extensive national search for a President and CEO to ensure over 14,000 Iowa athletes and Unified Sports Partners would have a strong leader to advocate for them. "We've seen the leadership and passion that John brings to SOIA," said Southworth. "He knows where SOIA has been, and where we're headed, and he has the ability to speak on behalf of our athlete population and their families."
Kliegl is currently the Vice President of Development with SOIA, a position he's held for the past year and a half. He will begin his new role at SOIA November 6, 2017. His association with SOIA began when his daughter first started participating in Special Olympics events. Since then, he has served as a coach and volunteer at state events and has helped raise funds and awareness for SOIA at numerous fundraisers. As the Vice President of Development, Kliegl manages corporate fundraising with SOIA's Statewide Partners as well as individual gifts and donations. He also helps ensure the success of all SOIA signature fundraising events, like Polar Plunges, Tailgate for Teammates, Plane Pull and Over the Edge.
"I have been very fortunate to be involved with Special Olympics Iowa for all of these years. I have learned so much from the wonderful athletes I've met along the way and I am excited to continue to serve them to fight inactivity, injustice and intolerance," said Kliegl. "People with intellectual disabilities are no different from you and me and I am proud to lead an organization that strives to build inclusive communities every day."
Kliegl will still play a key role in maintaining partnerships with SOIA Statewide Partners and individual donors, while he will also help the SOIA Programs staff continue to offer sports and special programs to Iowa athletes. "As the parent of an athlete, I've seen first-hand how important our sports are to athletes and their families. I'm looking forward to working with the overall structure of our programs, and helping our athletes live active lives," said Kliegl.
Kliegl is a native of Emmetsburg and earned his bachelor's degree from Iowa State University. He and his wife, Kasey, a realtor, have three children.