By Stephanie Kocer
When fall brings cooler weather and changing colors it can only mean one thing; football season. The Special Olympics flag football team from Cedar Rapids has been preparing for their season for weeks, but it won't end after Special Olympics Iowa's Flag Football is over in October.
The team will continue to practice every week into next July to prepare for the 2018 Special Olympics USA Games in Seattle, Washington, where they'll represent Iowa as they compete against other flag football teams for the gold.
From July 1-6, 2018 – more than 4,000 Special Olympics athletes and coaches from all 50 states and the District of Columbia will gather in Seattle to compete before tens of thousands of spectators and volunteers. The 2018 USA Games will showcase the limitless talents of people with intellectual disabilities while promoting the barrier-breaking power of sport to promote inclusion and acceptance. Among those 4,000 athletes and coaches will be 34 Iowa athletes, who will compete in athletics, flag football, powerlifting, swimming, tennis, Unified bocce and Unified bowling.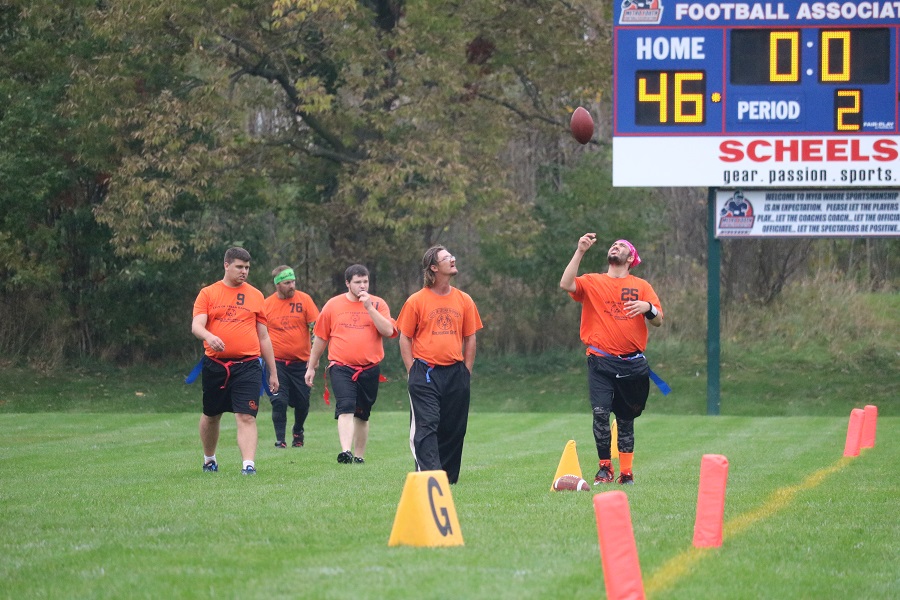 To ready themselves for USA Games, the football team is focusing on perfecting their plays and building their relationships with teammates. "I'm looking forward to good sportsmanship. If you make mistakes, you make mistakes," says athlete Paul White. He and his brother, Robbie, will be going to USA Games for the first time with the football team. They're excited to have the opportunity to play on a national scale. "We're going to cheer on other teams when we're not playing and we're going to be excited to play," says Paul.
As the team works on running their plays, the coaches are helping them with making the right choices on the field. Mike Motto, one of the three coaches for the team, says they're going through fundamentals right now so they can get to know each other on and off the field. "They've got great attitudes," he says. "They work hard and are here every week."
For their coaches, selecting the athletes they were going to nominate to go to USA Games wasn't easy. They had to think about the compatibility of the teammates before landing on the group from Cedar Rapids that were eventually selected by the state office to attend USA Games. "You really have to look at the talent and personalities, that they can mesh as a team and still play like a team a year later. We pick the best of the best and its not all about athletic ability" says head coach Rob Wagner. "You have to be a good sport and be able to represent team Iowa well."
It's a huge honor for an athlete to move on to compete at a national competition, and that's not lost on the team. "It's quite the honor for them and they realize that," says Motto.
The athletes are quick to express their excitement. Ben Bradshaw knows that what awaits he and his teammates in Seattle will be fun no matter what. "This is my first year going, so I'm really excited to have a great time." Bradshaw also knows the stakes will be higher in Seattle and he and his team will have to "play the game as if it's your last."
Greg Werning has a different perspective on USA Games. He's been to others in the past, including the very first USA Games held in Ames. Werning has been able to tell his teammates exactly what it feels like to go to USA Games. "It's just like watching it on TV," he says. "It's lots of fun and you'll meet new people."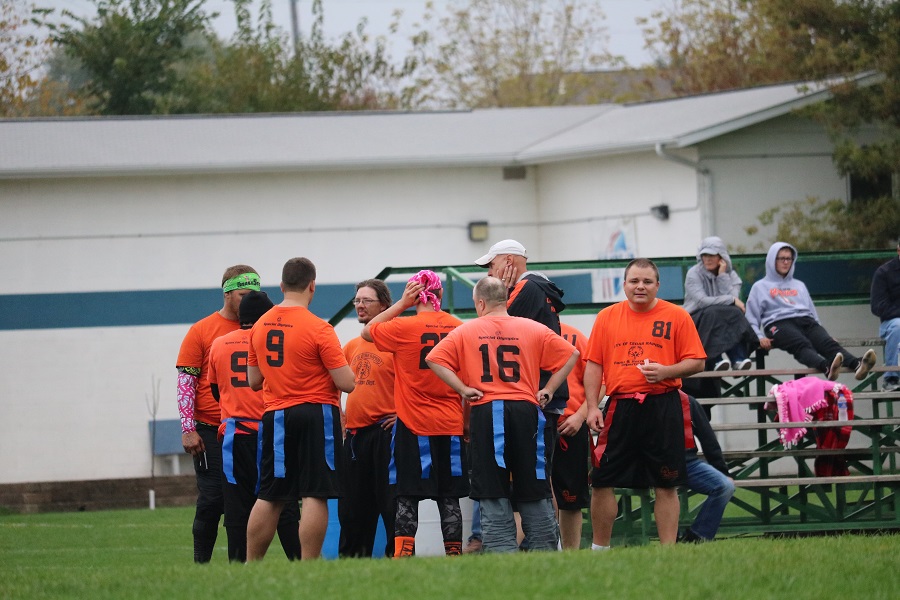 Getting a chance to socialize with other Special Olympians from across the country is something the entire team is looking forward to. The coaches agree that seeing athletes connect with new friends and new experiences is the most important part of helping them reach a national level of competition. "To them, it's everything," says coach Joe Schumacher. "I think it's a big goal and something for them to look forward to. As coaches, it's something to achieve for them."
And although traveling to Seattle will be something most of these athletes have never done before, their coaches believe that the experience will be a great way for athletes to learn and grow. "All challenges can be overcome," says Wagner. "It will always be an experience they will never forget."
As the team continues to practice for USA Games in the coming months, one thing is for sure; they're ready to represent Iowa.