By Bryan Coffey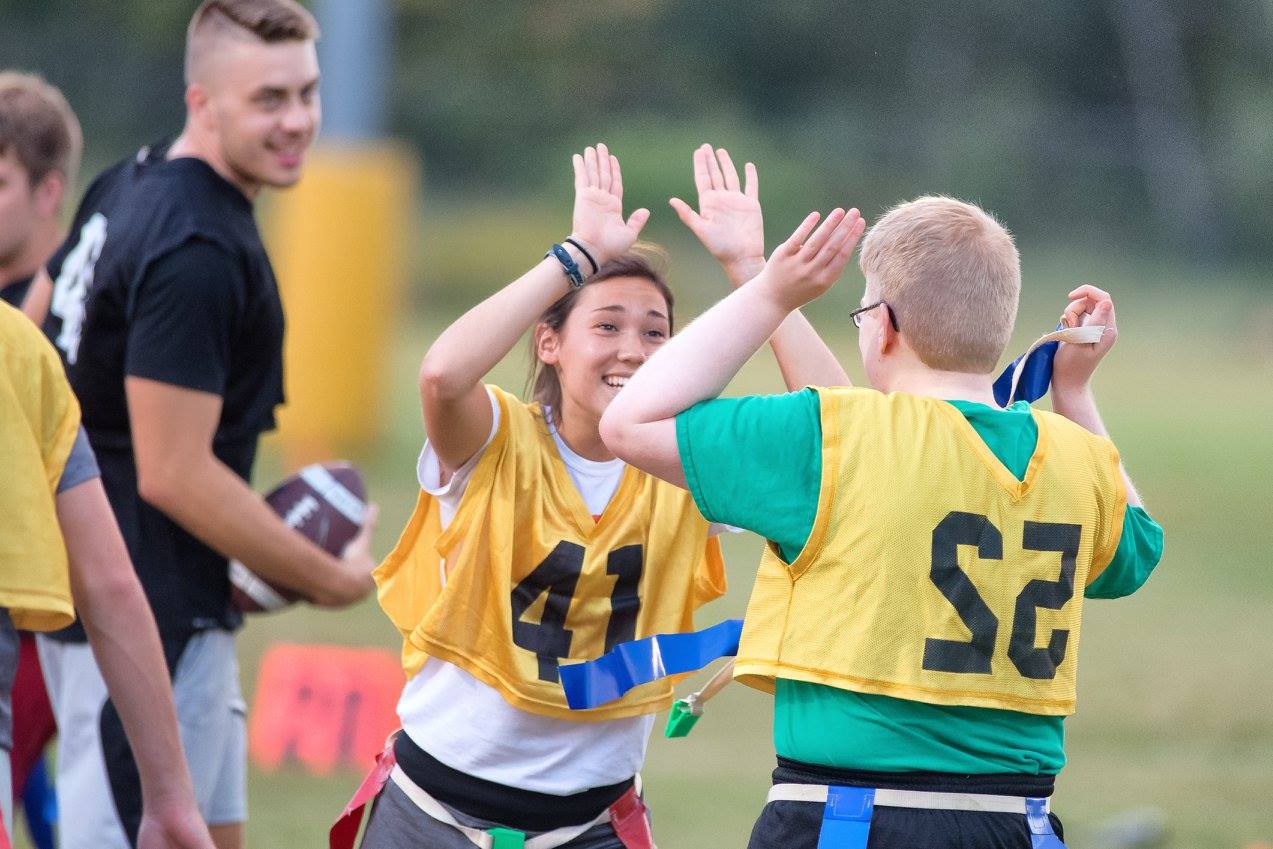 Special Olympics Iowa (SOIA) and the University of Iowa (UI) Recreational Services Department have collaborated over the past several months to develop a unique and exciting partnership that promotes the Special Olympics Unified Sports component to university students and SOIA athletes.
This partnership has allowed SOIA athletes to compete alongside UI students in a six week Intramural Unified Flag Football Season. On Monday, October 23 the season championship game was held in Kinnick Stadium, where the teams played under the bright stadium lights and were cheered on by the University of Iowa Varsity Cheer Squad.
It was evident during this game that the friendships developed throughout this season were meaningful as the fans in the stands witnessed SOIA athletes and UI Student Partners huddle together to form plays and score touchdowns.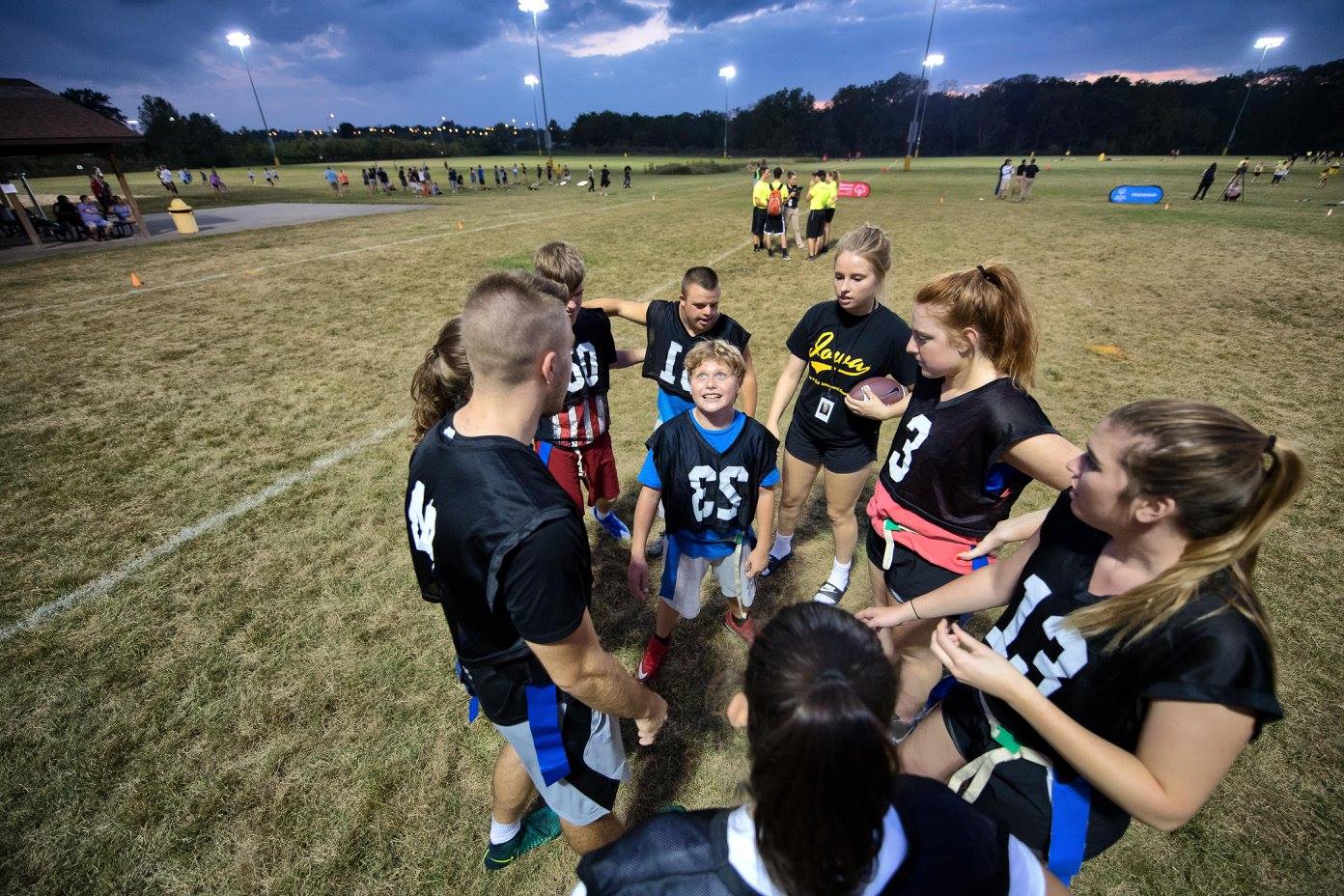 "Our first-ever Intramural Unified Flag Football league was a great success. We received great feedback from UI students who participated as partners, as well as the Special Olympics athletes and their families," says Tommy Schorer, Associate Director, UI Sport Programs. "Great relationships were formed, and the smiles on everyone's faces were indicative of the great time they were all having. We are excited to be leading the way in the state of Iowa in terms of implementing Unified Sports into our Intramural Sports program, and we hope to see other schools around the state follow our lead. We look forward to expanding to even more sports in the near future."