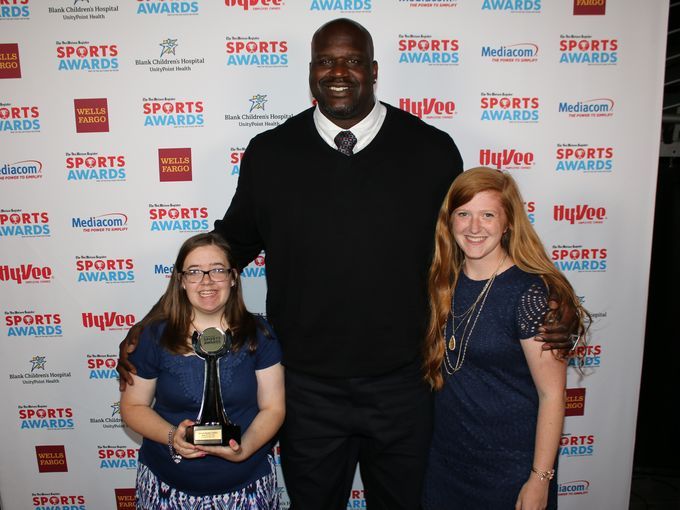 On Saturday, June 24th the Des Moines Register honored the 12 Special Olympics Iowa athletes they chose to be on the All-Iowa Elite Athletes Team for the year. The All-Iowa Elite team is made up of three male and three female athletes, as well as three pairs of Unified Sports partners.
Congratulations to the following winners from SOIA:
Isaac Baldus, Male Athlete of the Year
Madison Ebrecht, Female Athlete of the Year
Kaitlin Bockenstedt and Chloe Meyers, Unified Team of the Year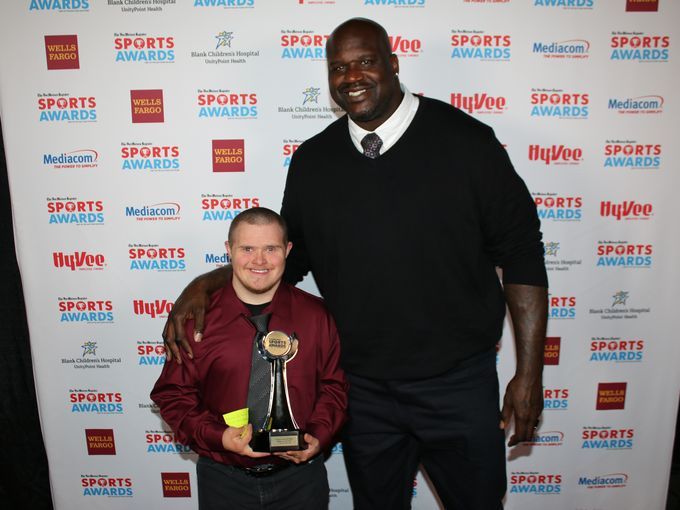 Special Olympics athletes were chosen for the team based on nominations written by coaches, delegation managers, teachers and area directors. The athletes chosen to be a part of the team represent the spirit of the Special Olympics Iowa movement and have gone above and beyond to show their dedication to sport and sportsmanship. They represent SOIA in competitions, service to their fellow athletes, and leadership within the organization and their community.