By: Chelsey Kimmel-Kendrick
Tabitha Darnell was named an outstanding Olympic Athlete of the Year in 2008, was named a Big 12 Special Olympian of the Year in 2009, and has received many ribbons and medals since she started participating in the Special Olympics at age eight. Now, she's 36 years old, and she's headed to the World Winter Games in Austria.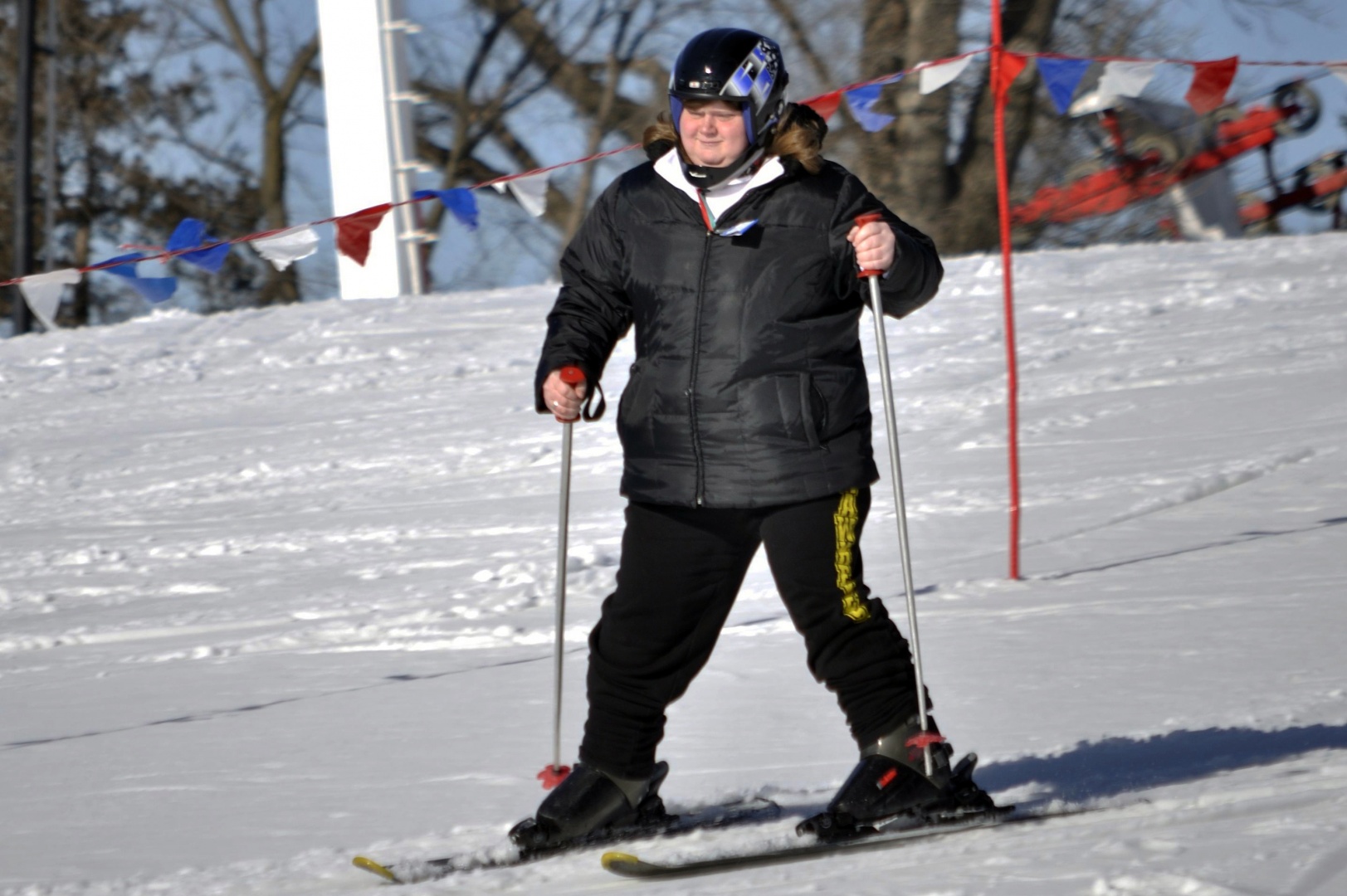 The World Games are an international competition where Special Olympic athletes from more than 170 countries participate. The Winter Games include skiing, skating, snowboarding, snowshoeing, floor hockey, floorball and stick shooting. This year's event will be taking place in March in three locations in Austria: Graz, Schladming and Ramsau. Davenport's Darnell will be skiing like she has since she was 13 years old. She will not only be representing Iowa, but Team USA as well. This isn't Darnell's first World Games event. She went to Dublin, Ireland in 2003.
"You know how people come home from the Army or the Marines?" she says. "That's what it makes me feel like representing the red, white and blue. I think my family is happier than I am."
Darnell expressed how excited and supportive her family has been of her since the beginning, as well as delegation manager and coach, Connie Williams. And while she may be smiling and chatting with other athletes, she's no stranger to competition or recognition. As a matter of fact, she welcomes them both.
"I'm in it to win it," she says.
She has participated in several different sports including softball, basketball, volleyball and shot put to name a few. She has won 71 first place ribbons and 80 gold medals so far, along with more than 60 other-place ribbons and more than 90 second and third place medals. Win or lose, she says she stands by the Special Olympics motto and oath of "Let me win. But if I cannot win, let me be brave in the attempt."
"Never be a quitter," Darnell says. "You can't be first all the time. Just try a little harder next year."
She plans on taking her positive enthusiasm across the world with her and will be happy with whatever outcome.
"Who would know that all of this stuff would happen?" she says. "I'm happy to get the opportunity to fulfill my dreams like I want to."
Along with the many thanks to her family members and her coach, she also wanted to thank God and the creators of the Special Olympics for allowing her to participate in the program.
But, what's Darnell most excited about doing in Austria?
"I like to meet different people and speak their language," she says. "I think that's just so cool."
The World Winter Games will take place on March 14-25, 2017.