By: Chelsey Kimmel-Kendrick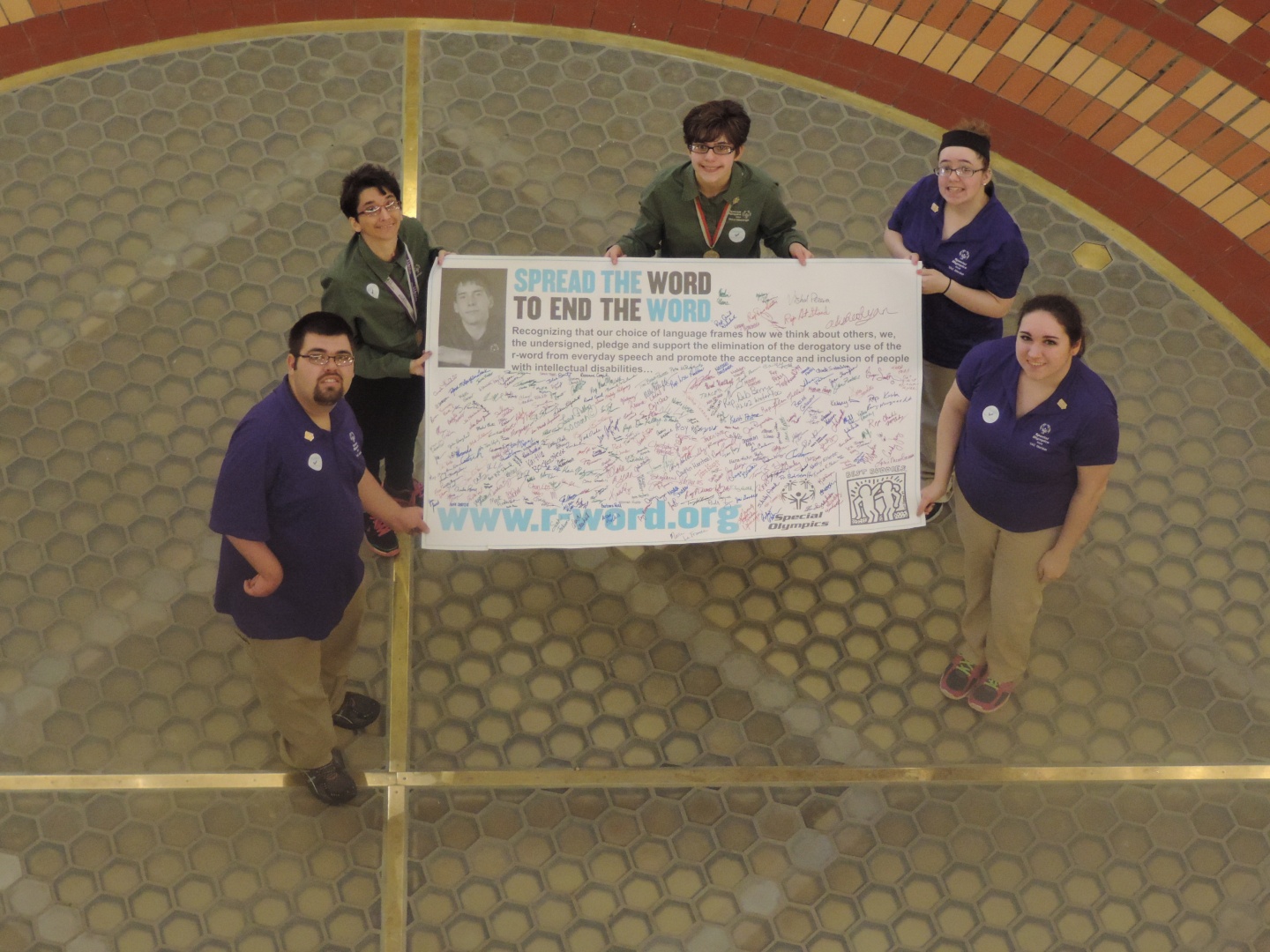 Join us on our quest as we continue to educate people around the world about the Spread the Word to End the Word® Campaign on March 1. The "R-word" is a commonly used word in our society today. By using that word, you are affecting the attitudes and feelings of the millions of people who have, or know someone, with intellectual and developmental disabilities.
This grassroots campaign continues to strive for a community that is offensive-free and acceptable of every person by spreading the word through school events, rallies and social networking. Every year, Iowa's Special Olympic athletes and supporters gather at the Iowa State Capitol in Des Moines in an effort to continue to raise awareness and share their stories. They encourage others to pledge to put an end to using the "r-word" by signing petitions, banners or by taking an oath.
The campaign was started by youth that participated in the Special Olympics Global Youth Activation Summit in 2009, both with and without intellectual disabilities. Their goal was to promote the contributions that people with special needs give to society. To date, over 650,000 supporters have signed the online petition in attempt to banish the word. You too can be heard by taking the pledge to use respectful language. Visit www.r-word.org to sign the petition.
SOIA and Best Buddies will be at the Iowa State Capitol in Des Moines on March 1. The group will be presenting a proclamation that will be signed by the Governor, and will also be talking with law makers, handing out treats, and encouraging others to sign the pledge.