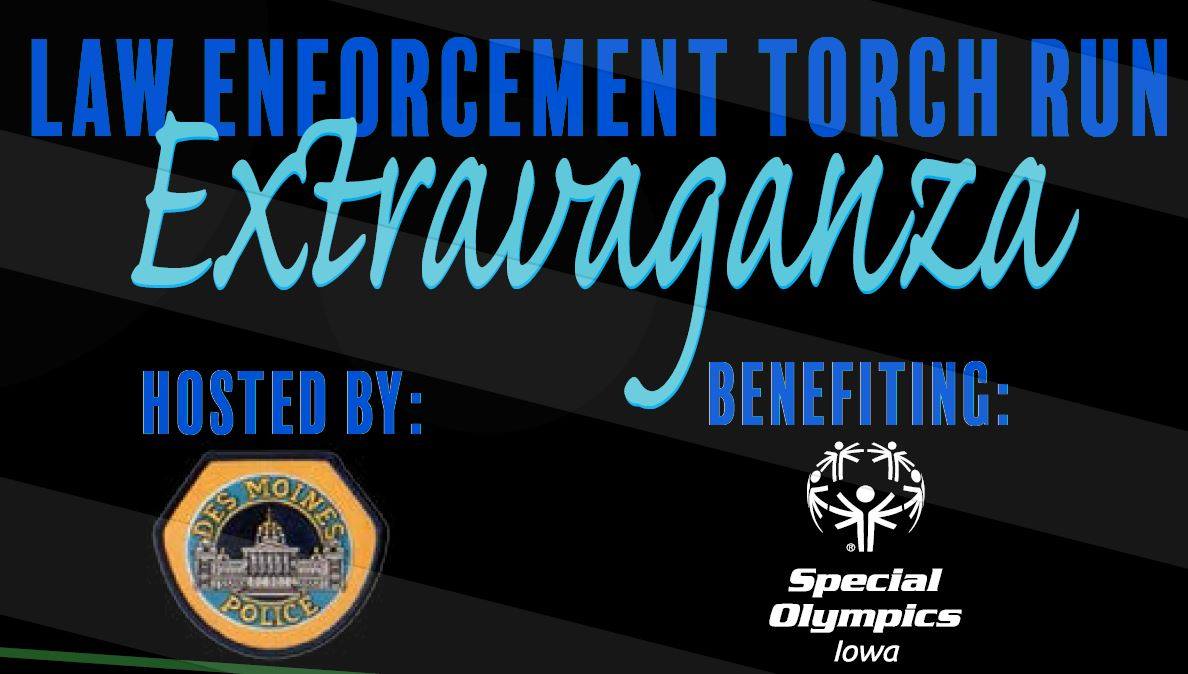 Join us for our Law Enforcement Torch Run Extravaganza (previously known as the Torch Run Dance & Auction) hosted by the Des Moines Police Department on Saturday, January 21st from 7-11 p.m. at Hy-Vee Hall.
Tickets are $20 per person.
The night includes a DJ, appetizers, photo booth, refreshments and a live and silent auction! Each attendee will receive and entry for a $100 cash drawing donated by Jeannie's Bottle.
Purchase tickets online
Tickets can also be bought the night of the event.