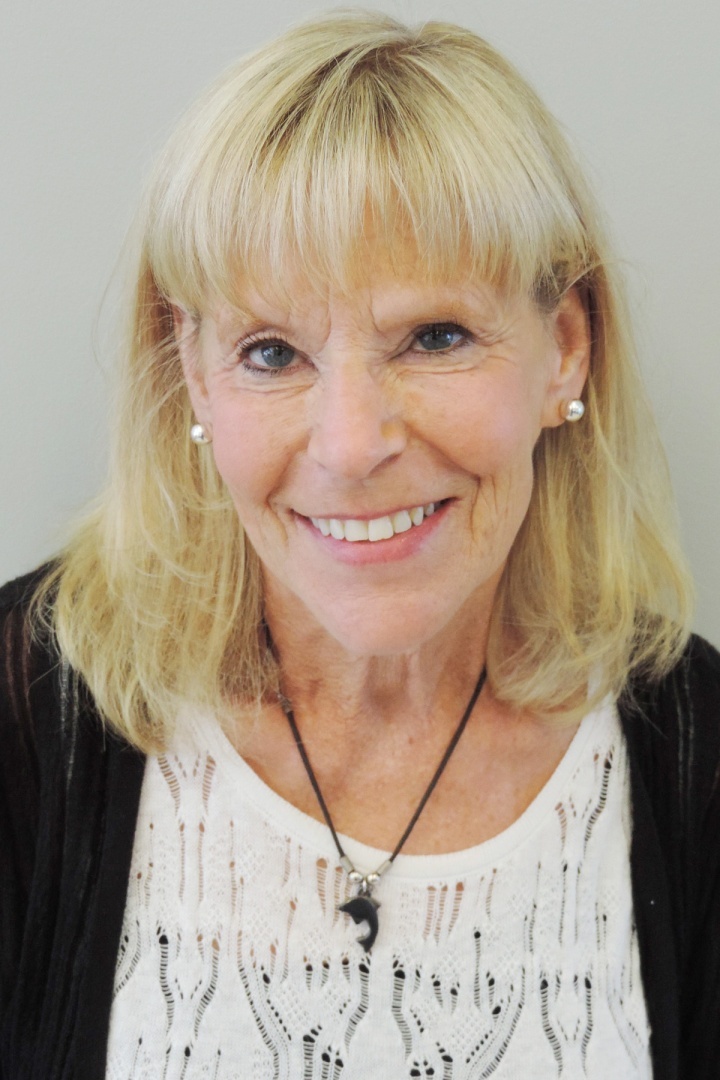 I remember the very first time I attended a Special Olympics Iowa event. I had signed myself up, along with my two children, to be volunteers at the State Summer Games in Ames. This was when we were using an outdoor track at ISU. As we walked toward the track, we continually had athletes come up to us telling us they were there to compete or to ask us what we were there for. We heard nothing but positives about how hard they had worked, how much fun they were having, and that we could be their friend. I was hooked before I ever got started.
Little did I know what they meant by the word friend. For eight years, we kept coming back. Every year I made more "new friends." I ran the 50 meter dash and worked the relay races on Saturday. Later I became a member of the Summer Games Steering Committee. I was amazed at how much work went into just putting together the Summer Games. I couldn't get enough of Special Olympics. I dreamed of working for them full time, but in reality, I knew the odds were slim.
But one Saturday morning at the State Summer Games, the CEO at that time, Bob Ligouri, was standing beside me as a race was going on. I was my usual obnoxious self, screaming at my new friends to keep up the good work. When the race was over, he asked me if I had ever thought about switching careers. I looked at him, very puzzled as to why he would ask that. He then asked me, "How would you like to work for Special Olympics Iowa?" I told him I dreamed of working for them, but knew I wouldn't qualify. He said yes you would and asked me to meet with him and Pam Wagner the following Monday. On Monday morning he offered me the job, and I said yes.
Thus began the most wonderful 27 years of my life.
I loved my job. I loved starting new programs and being able to be creative. First was Unified Sports and watching the Unified Golf program grow across the state. It was so fantastic seeing our athletes on the golf course, many of them playing better than their partners. Then Challenge Days—a dream I had for a couple years before it actually happened. I have learned so much from the athletes we serve at Challenge Days. Never judge a person by what you see—they can do anything no matter what the disability is. With creativity, anyone can play basketball or volleyball—be part of a team. And all you have to do is attend one Challenge Day and watch one basketball game or one volleyball game and see what it means to them. The topper of the whole day is at the end when they receive their awards like any athlete does at the traditional competitions. The squeals and the smiles when they hear their name called for an award says it all. After 22 years of Challenge Days, I still tear up watching the reaction of the athletes when the medal is placed around their neck.
I was ecstatic when I was able to start the Play Day program. I love to call this a day of "organized chaos." How beautiful it is to see these future competitors show the world what they can do. Just as rewarding is seeing the eyes of their parents as they see their child succeed and be recognized for his/her accomplishments.
There was Healthy Athletes, which I am so appreciative of all the health professionals who have given their time year after year to provide our athletes health care. I am in awe of them. Watching them work with our athletes is so inspirational. The volunteers were there for all the right reasons. Like me, they now have thousands of new friends who come to see them year after year at Healthy Athletes.
I couldn't be prouder of our Global Messengers. Athletes work hard at the Global Messenger Workshop. Many of them come on the weekend thinking they can't do it, but at the end of the weekend when they give their first speech, there is nothing but sheer joy and pride in their eyes. To watch them grow into young men and women who truly believe they can do anything is one of the most rewarding experiences I have been a part of. They are all becoming true leaders in the Special Olympic movement.
How quickly 27 years went. There simply aren't enough words in the dictionary to express how I feel about the athletes, parents, families, coaches, staff and volunteers I have worked with over the years. They aren't just friends. They are my family. They are MY heroes. Special Olympics has been my dream, my passion and my life. All of you—athletes, coaches, parents, volunteers—all of you have given me far more than I could ever give you in a lifetime. You have taught me what is important in life. You have taught me about unconditional love. You have let me experience what it is truly like to "dance." You have taught me to hold my head up high no matter what is happening in my life. You have taught me how to laugh and be silly—to be who I am. You have taught me to believe in myself. God blessed me with such a beautiful gift—my Special Olympics family.
Thank you Special Olympics Iowa for giving me the opportunity to be part of the lives of so many inspirational people. I am so proud of all of you! Thank you for giving me the best years of my life. I will miss you all, and hope I will have the opportunity to meet up with you all again.
I want to leave you with a poem my father always said to anyone who said the word "can't" as I live by it every day of my life.
It goes like this:
Somebody said that it couldn't be done,
But he with a chuckle replied,
"That maybe it couldn't, but he would be one
Who wouldn't say so 'til he tried."
So he buckled right in, with a trace of a grin,
If he had a worry he hid it.
And he started to sing as he tackled the thing
That couldn't be done – and he did it!
To my Special Olympics Iowa Family—Thanks for all the memories and for making my dreams come true.
By Kathy Irving, Director of Athlete Initiatives