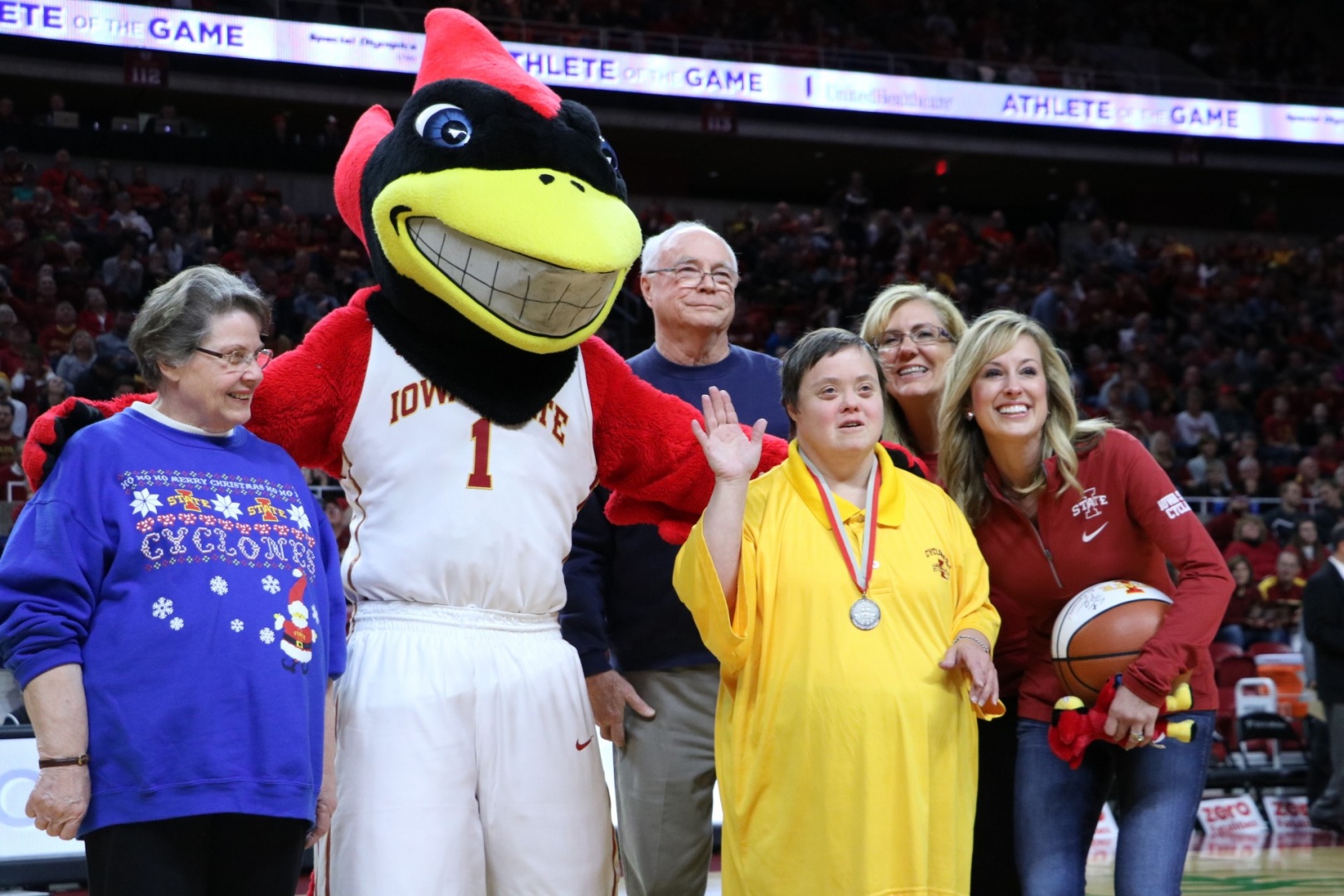 Thanks to a partnership between Iowa State University Athletics and UnitedHealthcare, Special Olympics Iowa athletes have been given opportunities to attend a men's basketball game during the 2016-2017 season.
In collaboration with SOIA, UnitedHealthcare presents the "Athlete of the Game" at ten men's basketball games at ISU. A Special Olympics athlete is recognized on the floor at Hilton Coliseum and presented with an autographed basketball.
"We are grateful for the opportunity to partner with Iowa State University Athletics to honor and support Iowa's Special Olympics athletes," said Kim Foltz, CEO of UnitedHealthcare Community Plan of Iowa. "UnitedHealthcare is committed to improving the health and quality of life for all Iowans and will continue to invest in Iowa communities, as we have done for more than three decades."
Several SOIA athletes have already had the opportunity to be named the Athlete of the Game this year.
"We are pleased to partner with Iowa State University Athletics and extend our existing relationship with UnitedHealthcare to honor our extraordinary athletes during the ISU basketball games," said Stuart Steffy, SOIA Individual Giving Officer. "Support of the hard work and dedication of children with disabilities is critical to their success."