By: Lori Emery, Delegation Manager- Sioux City Knights 
Many of those reading this may already be familiar with the term Unified Partner as it applies to Special Olympics. However, there are some that do not know about this opportunity to be involved with our athletes. Special Olympics Unified Sports® is an inclusive program that combines individuals with intellectual disabilities (athletes) and individuals without intellectual disabilities (Unified Partners) on sports teams for training and competition.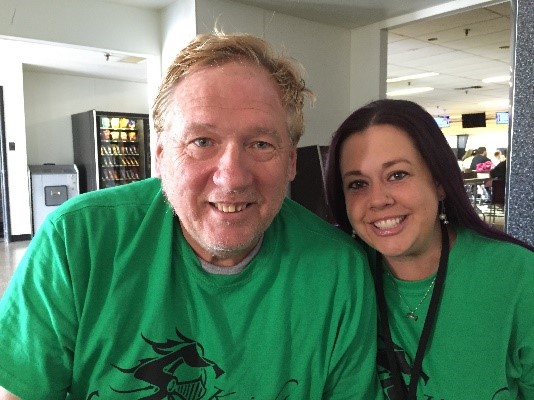 Meet Robin Hair and Tiffany Bauerly of the Sioux City Knights Special Olympics Iowa delegation. This dynamic duo has lived the unified lifestyle for more than 12 years and is proud to be part of the Special Olympics Unified Sports® movement.
Tiffany first met Robin through Best Buddies, a college program that matched a college student with an individual in the community that had special needs.  Tiffany and Robin would go bowling weekly through this program, but quickly saw that their friendship was growing outside the program. 
After Tiffany's graduation, which Robin attended, the couple made a promise to each other to stay connected by meeting several times a month. With Tiffany freshly out of college and not able to afford weekly bowling, she started inviting Robin over to her family's house for meals and movie nights.
As time went by, their friendship maintained numerous adventures with the pair sharing both the ups and downs of their lives.  Robin was the ring bearer at Tiffany's wedding. Tiffany was there for Robin's 50th birthday, throwing him a 'not-surprise' party because she knew he would not like that. Just this past June, Robin retired after working at the Goodwill for 25 years and Tiffany was right there with him at the retirement party.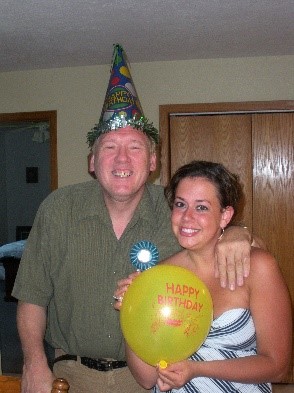 When asked what was one of the best times they've shared, Robin, an avid Kansas City Royals fan, quickly told of the three times that Tiffany took him to Kansas City to see a Royals game, adding that this is now going to be a biennial trip. Tiffany enjoys all the times she spends with Robin and related the time that they were fortunate enough to be able to go to Disney World together as she was working for the same care agency that took Robin and others on the trip.
As things often do in life, these two have come full circle as Tiffany and Robin find themselves once again bowling weekly – this time with the Special Olympics delegation in their area, the Sioux City Knights. They rejoice in the fact that they are able to do this together at no charge to either of them and love being a Unified bowling doubles team. Robin now weekly challenges Tiffany to beat his high score of 218, in spite of just having made that score only once in his lifetime. Tiffany enjoys seeing the grin on Robin's face, whether he makes a strike or a gutter ball, as he is just happy to be spending time with his best friend.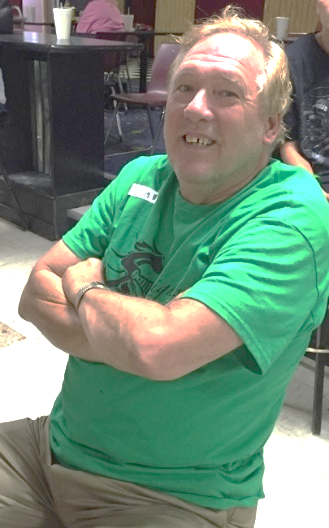 Tiffany found out about Special Olympics Unified bowling by being a weekly volunteer for the sport the past two years. At the end of last season, she and Robin committed to being a Unified team and she says that Robin couldn't wait for bowling to start back up. Tiffany wants to share with others who are considering this opportunity that being a Unified Partner has been really great for her. Unified Partners are given a chance to not only play alongside the athletes, but will develop a friendship that would most likely not be available in the world outside of Special Olympics.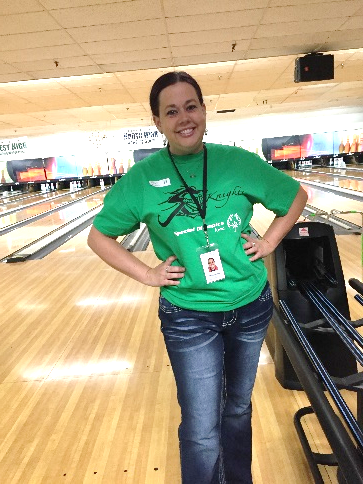 Tiffany and Robin look forward to the upcoming area bowling competition and are considering joining the Polar Plunge fundraiser event in their area – a first for Robin. Whether it is a Special Olympics sport, community event, or just hanging out together on a Saturday night, Tiffany and Robin exemplify "Living Unified!"