Special Olympics Iowa held the 32nd annual Summer Games at Iowa State University in Ames, Iowa, May 19-21. The Games consisted of three days of competition in sports like aquatics, athletics, tennis, bocce, developmental, soccer and cycling.
Things started with the Law Enforcement Torch Run Final Leg bringing the Flame of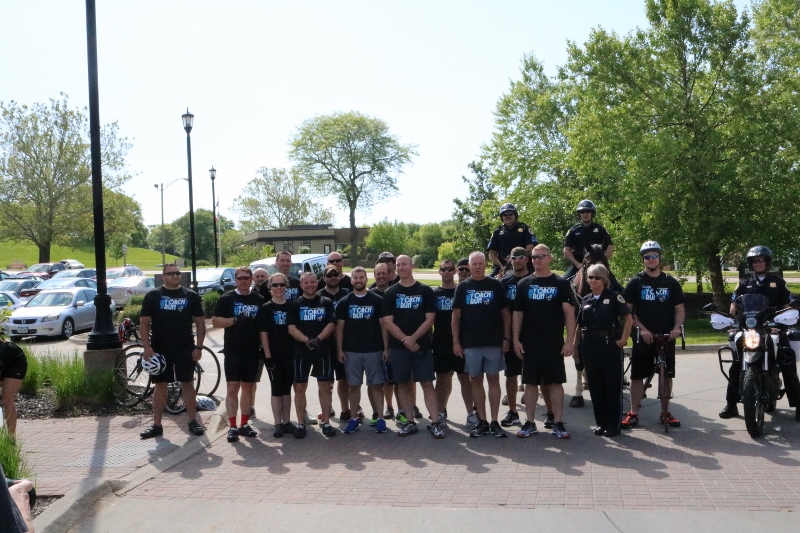 Hope from downtown Des Moines to Hilton Coliseum for the Opening Ceremonies presented by Hy-Vee on Thursday. 
Also featured at the Games this year was the Olympic Village, where athletes could come to relax between events and interact with sponsors and partners through games and activities like dancing, face painting, cupcake decorating and bean bag toss. "Athletes smiles, high fives and and fist bumps were in abundance and athlete after athlete said they were looking forward to coming back next year. The Olympic Village and the dance were big hits; our athlete speakers were nothing short of outstanding," says SOIA CEO Gary Harms.
Healthy Athletes screenings were also provided to athletes by healthcare professionals for eyesight, dental, hearing, overall health and fitness, and more throughout the weekend.
Volunteers and sponsors were a big part of making the Games possible. "It is truly a blessing that we have a company that supports our involvement with wonderful organizations like Special Olympics," says Sammons Financial Group volunteer Stacy Reece. "I am beyond proud that I was part of the magic last Thursday."
This was the 32nd year the Summer Games were held in Ames at the Iowa State campus. "They opened their arms and their hearts to all of our athlete citizens for the 32nd year in a row. Their relationship with our athletes and with SOIA is priceless; we are forever grateful to them, as well as to those who lead and serve on our Summer Games Committee. Our volunteers there and throughout the state are fantastic and without them, we could not do what we do for our athletes," says Harms.
SOIA would like to thank all of the volunteers, parents, sponsors, partners and, of course, athletes who made the 2016 Summer Games possible!