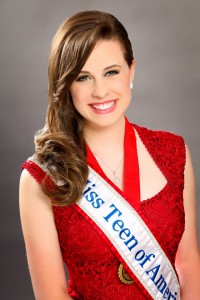 Ambassadors from Special Olympics Iowa will be meeting with legislators in Washington, D.C. on Wed., Feb 10 for Capitol Hill Day. Athlete Corey Leonhard, CEO Gary Harms and Delegation Manager Jason Miller will be joined by Miss Teen of America Corrie Hayes to advocate for support of the life-changing work Special Olympics does in our state.
Since it was passed in 2004, the Special Olympics Sport and Empowerment Act has provided the financial means to help  improve the lives of people with intellectual and developmental disabilities through its support for global sports and related programming, as well as social and recreational programs. Specifically, this legislation authorizes the use of funds for specific programs which directly impact Special Olympics athletes in matters relating to health, education and global program initiatives. Each year, Special Olympics urges members of Congress to continue a national commitment to the Special Olympics Sport and Empowerment Act.
A native of Muscatine, Leonhard is an accomplished advocate, athlete and coach within the SOIA family. He was =the Central Route Co-Captain for the Unified Relay Across America, which carried the Flame of Hope from Washington, D.C., through all 50 states to mark the beginning of the 2015 World Games in Los Angeles.
Hayes was crowned Miss Teen of America on March 14, 2015, becoming the first representative from Iowa to win the national title. A senior at Marshalltown High School, she is a two year all-state speech performer and is also involved in student council, choir, band, theatre and volunteering at SOIA events.
"We are really looking forward to meeting with our state leaders on Capitol Hill Day to share our message of inclusion and how it positively impacts  our communities in Iowa, " said Harms. "Having Corrie join us will be an additional way to demonstrate to our legislators that Special Olympics Iowa and our athlete citizens have a large (and growing) coalition of passionate individuals who support our movement."