In the spirit of the holidays, Special Olympics Iowa is featuring 12 Days of Athletes throughout the month of December. In honor of these amazing athletes, please consider making your year-end donation to Special Olympics Iowa. If your donation is received by December 31, it will be DOUBLED!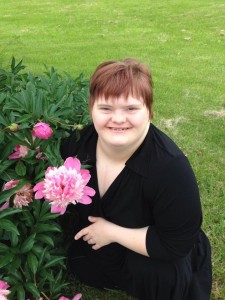 Name: Melissa Silver
Age: 26
Delegation: Leon SIRF, South Central Area
SOIA sports I participate in: bowling, athletics (50 m dash and softball throw), basketball skills, softball skills and equestrian
What is your favorite part of Special Olympics? My favorite part is bowling.
What is a fun fact about yourself? I love to ride horses with my mom and sister, Abby.  My favorite food is meatball pizza.
What is your favorite part about the holiday season? My favorite thing about Christmas is that my sister Sam comes back to see us.