Thank you to all of our amazing athletes who submitted designs for our 2015 holiday card! We had a record number of entries this year and we loved them all so much, we could not pick just one!
The first artist selected was Tasha Conklin, a 23-year-old athlete from Sergeant Bluff. She was so excited her artwork was selected, that she feels like she won another Special Olympics medal!
The second artist selected was Tomi DeGrado from Marshalltown, who is also 23 years old. She created her design using thumb art, which she often does for cards and thank you notes.
Congratulations to Tasha and Tomi!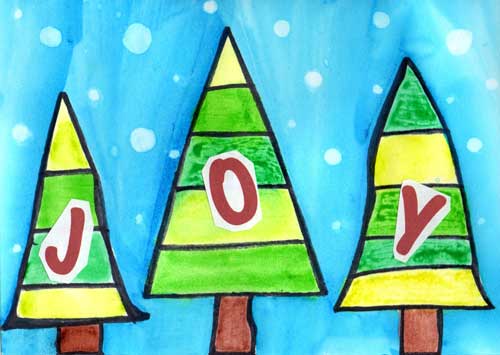 Artwork above by Tasha Conklin. Artwork below by Tomi DeGrado.