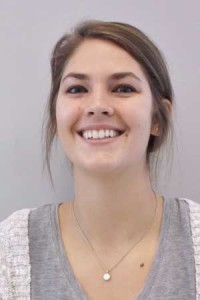 Rachel Bosworth has been named the Law Enforcement Torch Run (LETR) Marketing and Event Coordinator for Special Olympics Iowa. She began her position in November.
She will help coordinate LETR events such as Cop on Top, Final Leg, Over the Edge, Pigskin Madness, Polar Plunges®, Tip a Cop and more.
Bosworth graduated from Coe College in 2015 with a degree in business administration and public relations. She has previously worked with the Alzheimer's Association as a community outreach and events intern and with The Blue Zones Project as a marketing intern.
She has a volunteer history with Special Olympics, helping at Summer Games during her middle school and high school career.
Please join us in welcoming her to the state office team!