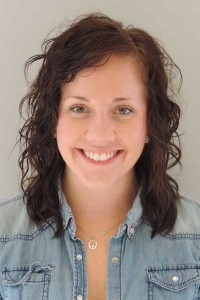 Erin Birkenholtz has joined the Special Olympics Iowa state office staff as the Director of Regional Field Services for the Southeast Region. She will oversee the East, East Central and Southeast Areas for SOIA.
Birkenholtz has an extensive Special Olympics background, having been a part of Summer Games, Winter Games, Mid-Winter Tournament and Play Days. In addition, she has been responsible for the creation and execution of various fund raising events and program events for SOIA.
She is a graduate of the University of Iowa, where she received her bachelor of science in leisure studies with a therapeutic recreation emphasis. She has most recently been employed by the ARC of East Central Iowa where she supervised, coached and mentored direct service providers, and worked with over 90 individuals and their families in delivering care and instruction to clients.
She is looking forward to engaging with all of our athletes, families and volunteers in the Southeast Region. Please join us in welcoming her to our Special Olympics Iowa family!