By Emma Finn
Ron Lane is a Conservation Officer for the Iowa Department of Natural Resources. The Cedar Rapids native has been involved with the Law Enforcement Torch Run (LETR) since 2000. He got his Torch Run start when he first joined the department and found out it was an event they always participated in. When he heard about it he jumped at the opportunity and has been involved ever since.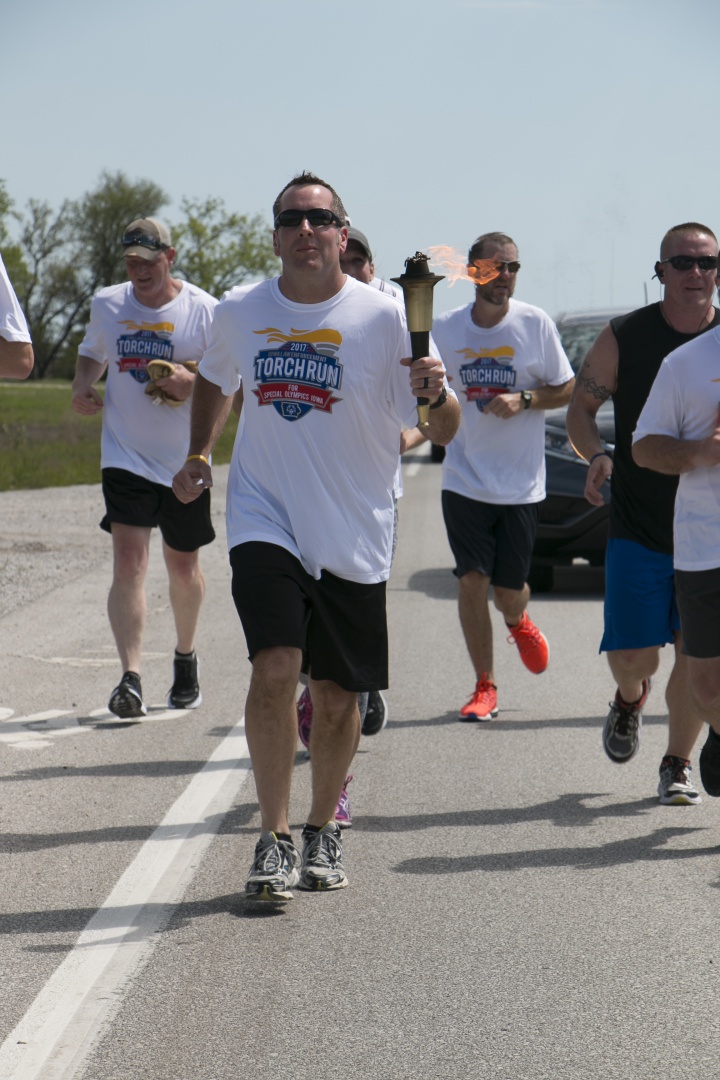 The Torch Run is an event each year in which law enforcement officers carry the Special Olympics Flame of Hope along planned routes, covering all corners of the state. For the Final Leg, officers run and bike the torch from Des Moines to Ames, converging on Hilton Coliseum. The Torch is passed to a Special Olympics Iowa athlete who lights the Olympic Flame at the Opening Ceremonies of the Special Olympics Iowa Summer Games. Officers around the state collect donations for the opportunity to run or bike in the Final Leg.
With 18 years of Torch Run experience Lane has made many memories. One in particular that he recalls was when an officer's son participated in the games, and they decided to get him an officers' shirt to wear that they had all signed. He also got to help the officers on the run. He remembers them all taking a picture together and how incredible that moment was.
This year, Lane will be participating in a different kind of Torch Run. Lane will be representing Team Iowa at the Special Olympics USA Games in the Final Leg this summer in Seattle, Washington, July 1-6. Before competition begins, an elite group of individuals will serve as the "Guardians of the Flame" and escort the Special Olympics Flame of Hope on a journey across Washington State. Lane is among those who will make up the prestigious "Final Leg" team for the Law Enforcement Torch Run at the 2018 Special Olympics USA Games.
From June 27 through July 1, the LETR Final Leg team will conduct multiple runs and ceremonies in cities, towns and communities across Washington State to raise awareness for Special Olympics and generate excitement for the 2018 USA Games. The 2018 LETR Final Leg culminates on July 1 when the team escorts the Flame of Hope into the Opening Ceremony at Husky Stadium at the University of Washington in Seattle.
"Watching the athlete's faces and smiles is my favorite part about the Torch Run," says Lane.