By Emma Finn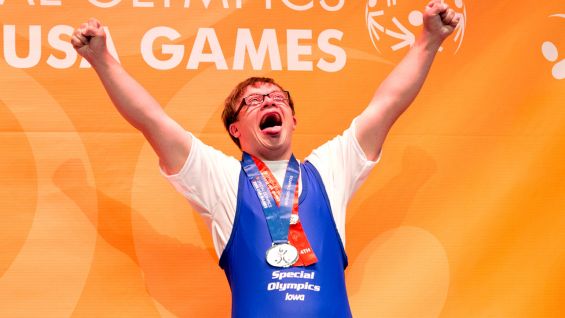 The fourth annual Special Olympics USA Games will be held this summer in Seattle, Washington. The USA Games take place every four years with previous locations being: Ames, Iowa; Lincoln, Nebraska and Lawrenceville, New Jersey. The event will offer 14 different sports with the help of 10,000 volunteers recruited. It is expected that over 70,000 spectators will attend. The USA games give athletes from all over the country the opportunity to participate, meet other athletes, and showcase their talents
Twenty-two year old Mitchell Betsworth of Sioux City will be helping represent Iowa in the 2018 Special Olympic USA Games. He is one of 4,000 athletes participating in July. Mitchell's event is the powerlifting competition. The lifts that he performs are the bench press, deadlift and he also squats. Mitchell trains 4 days a week, usually 45 minutes to an hour per session with his coach and father, Troy Betsworth. Mitchell's favorite lift to preform is the deadlift.
Mitchell got his start with powerlifting back in high school when a teacher aide recommended he try powerlifting. He originally began his Special Olympics career as a basketball skills competitor back when he was in junior high.
Mitchell is no stranger to USA Games. He competed back in the 2014 USA Olympic Games held in New Jersey. Other Special Olympic sports he participates in are: swimming, softball, soccer, golf and bowling.
"For Seattle, Mitch has three goals; first to be safe, second to have fun, and third to do the best that he can," commented father and coach Troy Betsworth.
Mitchell has found a new community and family by participating in powerlifting. One of the father/son duos' favorite aspects of powerlifting is all the people they have met along the way through competing. Troy explained how all the athletes and coaches they have connected with have helped Mitchell and himself throughout his training.
"What I really enjoy is seeing so many familiar faces in Iowa City. We have met so many friends and coaches through participating in the sport," added Troy.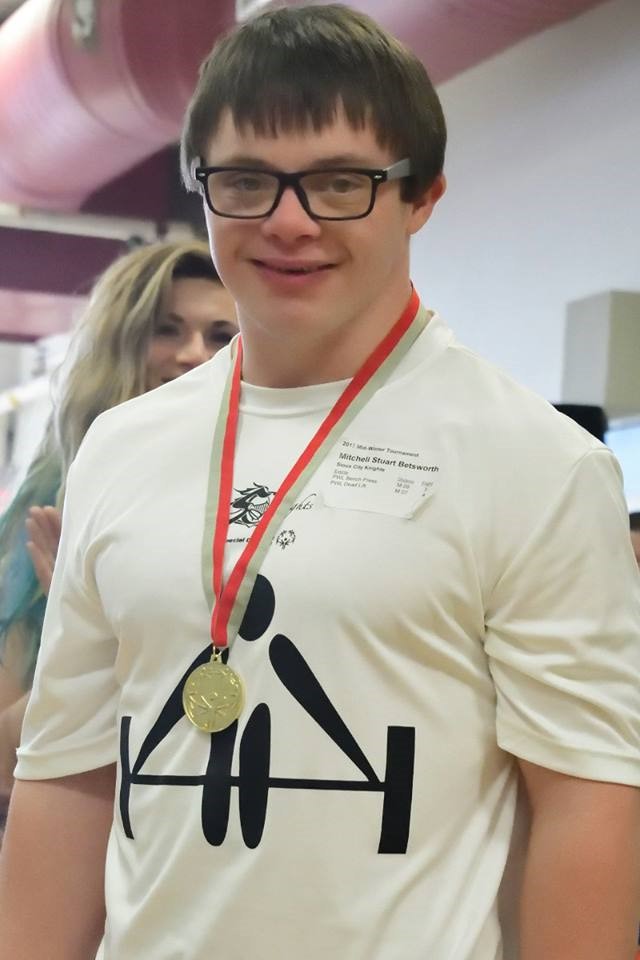 The duo also explained how this event is unique from others in the way they can rely on others to help them train. Troy is able to go for advice on ways Mitchell can improve or tiny adjustments he can make to better himself during competitions.
"I just want Mitch to be happy and have fun. I am so proud of him and all the other athletes that compete. They all compete for the right reasons," added Troy.
Mitchell, along with fellow Iowa athlete Brad Small from Muscatine, will be competing in powerlifting in Seattle July 1st – 6th. Visit www.specialolympicsusagames.org for more information on the event.