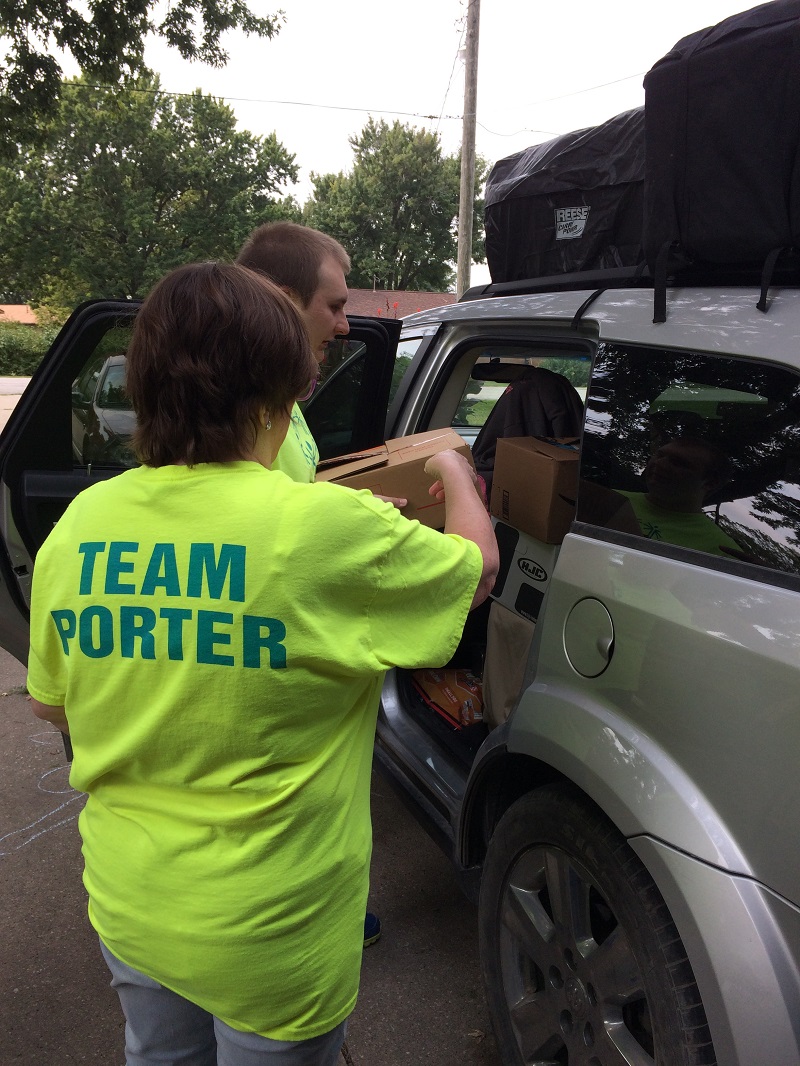 When Hurricane Harvey hit last month Alicia Porter knew she couldn't sit on the sidelines and watch. The Special Olympics Iowa coach had an important connection to Houston; her assistant coach, Barb Hottman is originally from the city.
Hottman, a former special education teacher from Houston has a daughter living in Houston and she immediately wanted to go and see firsthand how her and all of her friends were really doing.
"Through phone calls we began to realize that these people were living on cans of soup and even K-rations. We knew that she [Hottman] could not go empty-handed," Porter said. Team Porter began reaching out to close friends and relatives, asking for donations of food and paper supplies.  With an outpouring of support, a thousand dollars worth of food and supplies were donated and sent with Hottman to bring to Houston.
Porter learned that Texas residence were waiting in line for hours at grocery stores only to be turned away.  Meat, milk, eggs and bread were impossible to get.  "What a blessing when we were able to share our Iowa wealth" says Porter.  "We were able to help 12 very needy families in Houston. They were so humbled and so appreciative.  It touched our hearts."
The trip to Houston was long and tedious for Hottman, including a flat tire in the middle of nowhere during the night.  "We stayed on the phone while she waited for help and I kept thinking that we had been taught so well, 'Let me be Brave in the Attempt,'" Porter says. "Working with Special Olympics has taught us that nothing is impossible."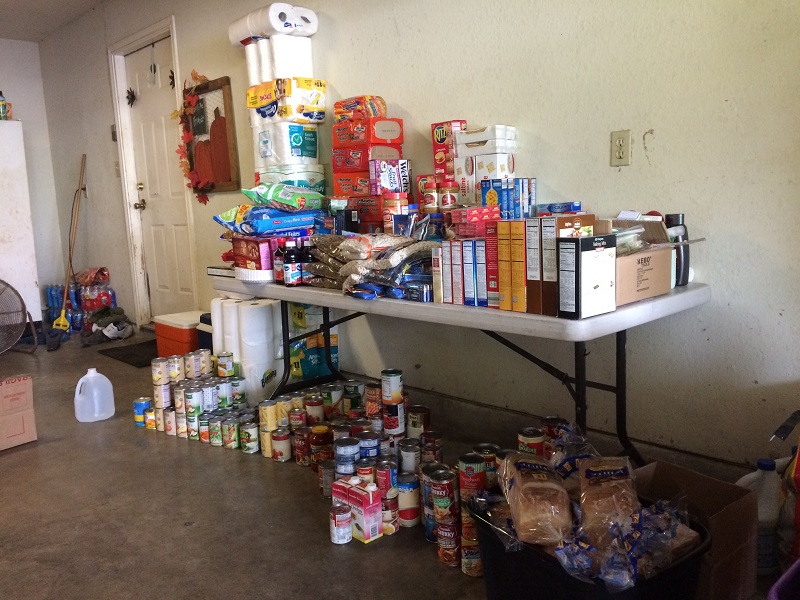 Porter is now asking for Wal-Mart gift card donations to be sent to needy families in Houston to help cover their costs for things like clothing, blankets, sheets and housewares.
"Many of these families have nothing," Porter says. "We were just so grateful that we could help."