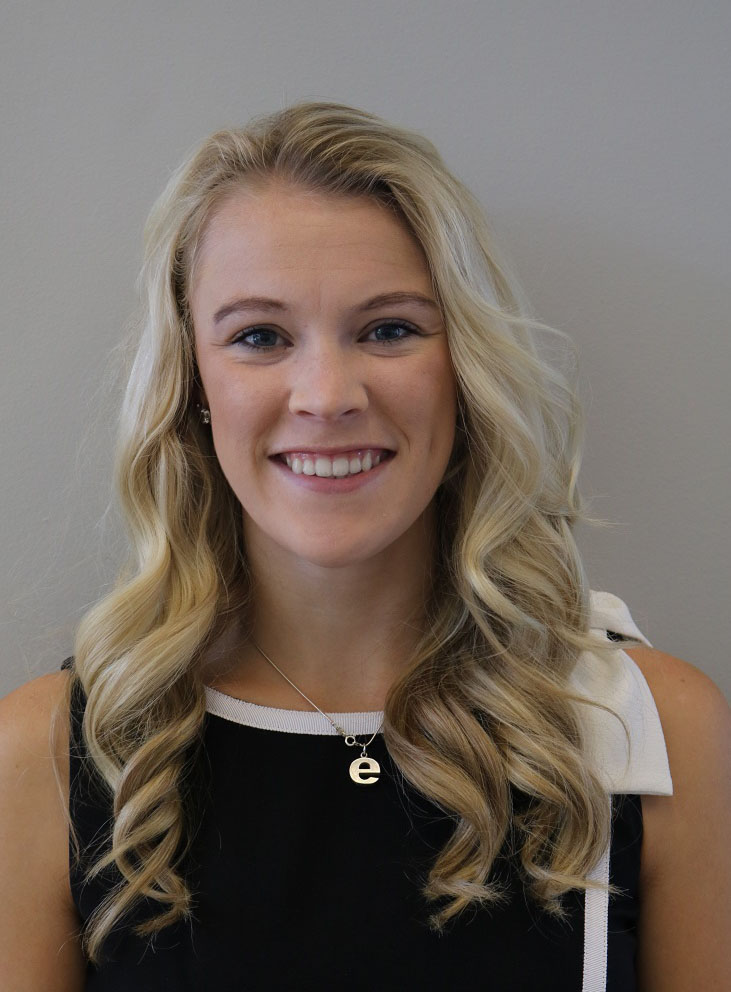 Special Olympics Iowa would like to introduce its new Volunteer Director Elin Phipps!
Before taking on the full-time position of Volunteer Director, Phipps was a volunteer coordinator intern with SOIA, helping with volunteers for Summer Games. Originally from Boone, Iowa, Phipps attended Central College where she majored in Communication Studies- Mass Communication & Journalism. She also ran track and cross country for the Central Dutch.
During college Phipps worked with several nonprofits, including Young Life, and volunteered with Amanda the Panda and Kiwanis Miracle Baseball League. She has also had several jobs relating to athletics such as being a swim instructor and life guard.
Phipps is excited to start working with the athletes of SOIA. "By far the most exciting aspect I am looking forward to at Special Olympics Iowa is working with the athletes at events and getting to know them personally.  I am also eager to learn more about how Special Olympics impacts persons with special needs all over the world."
When she's not working you can find her watching a Chicago Cubs game, drinking coffee, reading, spending time outside, and traveling to Chicago and New York City to visit family.
"I feel very fortunate to be a member of the team at Special Olympics Iowa and look forward to benefiting our athletes," Phipps says. "It's an honor to be part of an amazing international organization that impacts the lives of persons with disabilities and changes the world through sports."