By: Wendy Olinger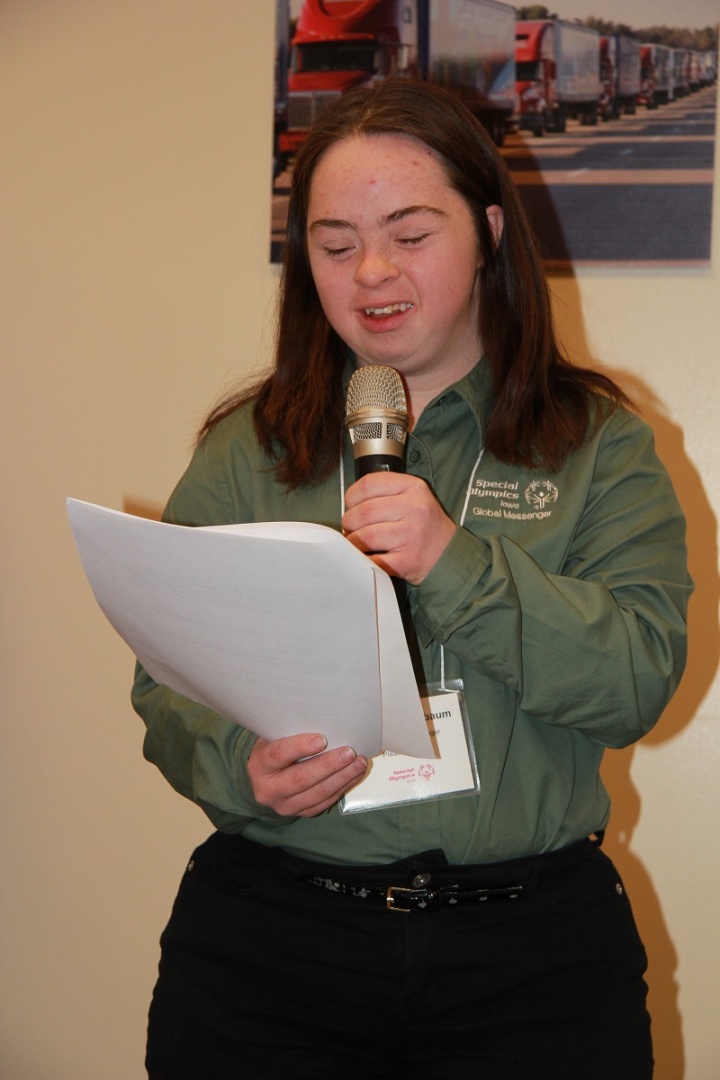 The
Global Messenger Workshop
will be December 1-2, 2017 at the state office in Grimes.
This workshop is for athletes who are interested in becoming a Global Messenger or for those Junior and Senior Global Messengers who would like to mentor new Global Messengers and build their confidence to give a speech. Each athlete will need a speech coach to help the athlete organize their thoughts and experiences about Special Olympics as well as put their personal stories and feelings on paper.
There is no cost for the workshop. Special Olympics Iowa will provide hotel accommodations for participants and coaches who require overnight accommodations, meals and a shirt.
If you know of an athlete who would like to be a Global Messenger, please contact
Wendy Olinger
at the state office for an application. Applications will be due November 3, 2017. Global Messenger candidate selections will be chosen by November 10, 2017.