Come join Special Olympics Iowa at the 2017 Iowa State Fair!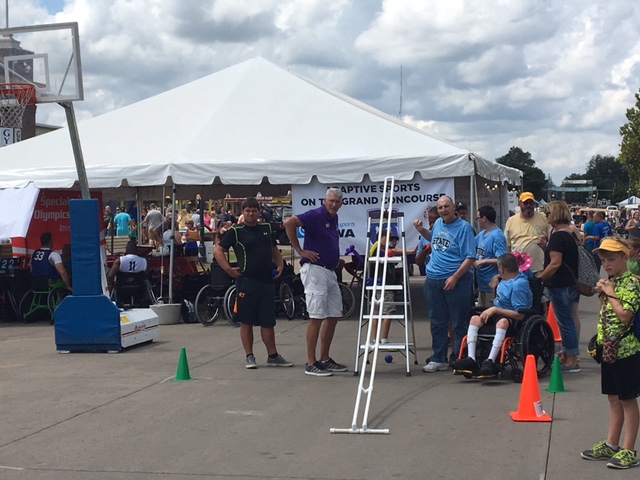 On Friday, August 18, SOIA will be co-hosting the second annual Adaptive Sports on the Grand Concourse day with our friends from Adaptive Sports Iowa and Courage League Sports. The day will consist of games of power soccer, wheelchair basketball and bocce as well as equipment demonstrations and program overviews. It will be a day to show how sports can be adaptive for inclusion so everyone can participate.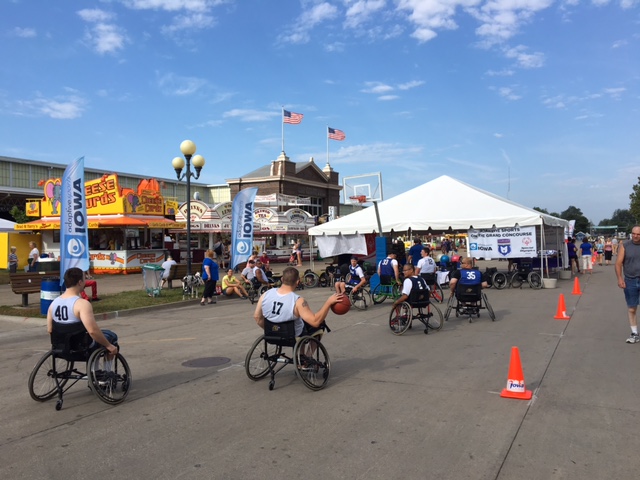 Additionally at the fair, Statewide Partner, the Iowa Knights of Columbus, will be supporting SOIA by hosting the Special Olympics booth. The Knights hold fundraisers and CPID drives (Campaign for Persons with Intellectual Disabilities), more publicly known as Tootsie Roll drives across the state to help athletes in their local areas. They will be doing one of their Tootsie Roll drives at the SOIA State Fair booth again this year.
Make sure you stop by and say hi at both of these wonderful activities while you're out at the State Fair this year!