From Special Olympics North America: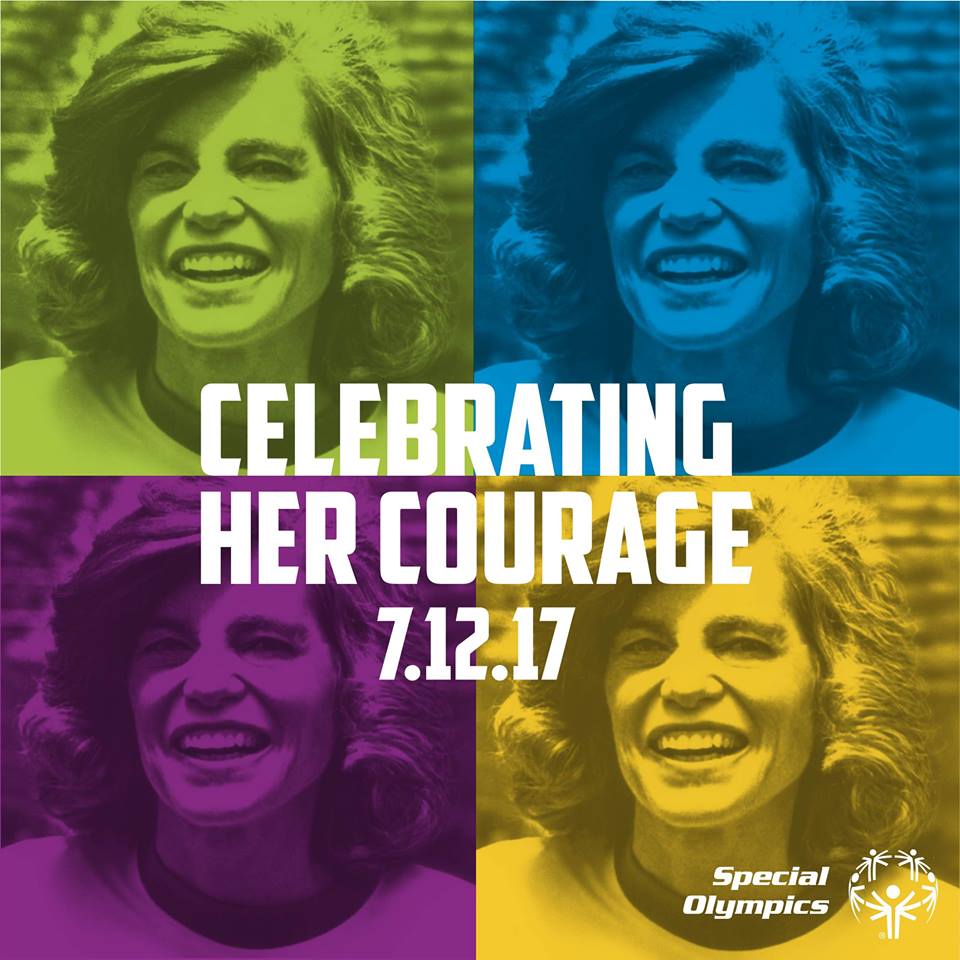 Eunice Kennedy Shriver dedicated her life to championing the rights and acceptance of people with intellectual disabilities. Her legacy lives on through Special Olympics, the global movement she founded in 1968 that harnesses the transformative power of sports to empower individuals with intellectual disabilities to become accepted and celebrated members of society.
A Visionary and a Revolutionary
To honor her work and her creation of Special Olympics, Eunice Kennedy Shriver will be posthumously honored with the Arthur Ashe Courage Award at The 25th ESPYS Presented by Capital One on Wednesday, July 12.Timothy Shriver, one of Shriver's five children and Chairman of Special Olympics, will accept the award on her behalf. The award is sponsored by Cadillac.
"My mother, Eunice Kennedy Shriver, was a visionary, but, more importantly, a revolutionary," said Timothy Shriver on behalf of the Shriver family and Special Olympics. "Fueled by love and anger, she used sport to break down the barriers, she used fields of play to bring people together, and she opened the doors of inclusion and equality to the most marginalized on Earth. It is now up to all of us to follow the athletes of Special Olympics who can teach us all to accept and include each other."
Shriver grew up as a member of the Kennedy Family alongside her sister, Rosemary, who had intellectual disabilities. Rosemary's talents and gifts made Shriver acutely aware of all that people with intellectual disabilities have to offer, but she recognized early on that there were limited programs and options for people like her sister. The pair bonded through sports like football, skiing and sailing, and Shriver appreciated the role sports play in unifying people from all walks of life.
The idea started in 1962 as Camp Shriver, as a summer day camp in the backyard of her Maryland farm. Camp Shriver grew and eventually evolved into Special Olympics, with the first International Special Olympics Games taking place in 1968 at Soldier Field in Chicago, Illinois, welcoming 1,000 athletes from 26 states and Canada to compete. Today, Special Olympics is year-round, includes 5.3 million athletes in more than 170 countries, and over 1 million coaches and volunteers, delivering 32 Olympic-type sports and more than 108,000 competitions throughout the year. Read More