Special Olympics Iowa honored its Outstanding Athlete, Coach and Family of the Year award winners during the Summer Games Opening Ceremonies presented by Hy-Vee May 25 at Iowa State University's Hilton Coliseum. The Scott Bryant Unsung Hero Award was also presented to recognize an individual dedicated to the Law Enforcement Torch Run program. 
Outstanding Female Athlete of the Year – Katie Stephan, Dubuque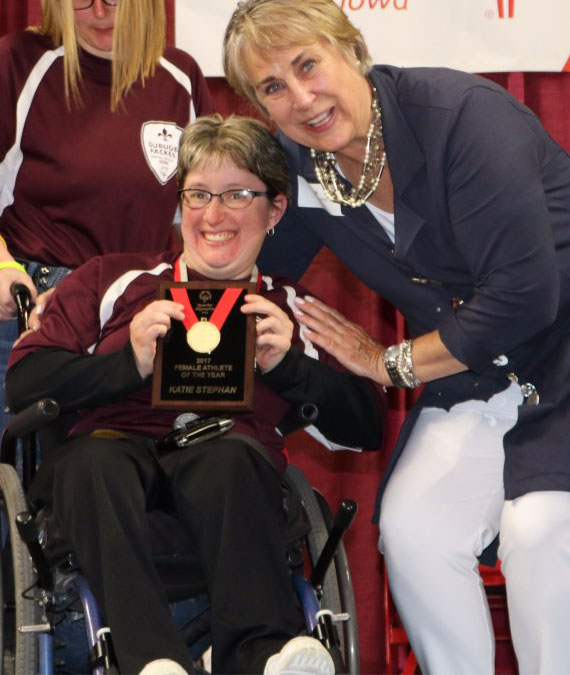 Katie Stephan participates in bowling, track & field, bocce, basketball and Challenge Days. She has been wheelchair bound her whole life. She does everything her coaches ask of her and is always pushing her teammates to do their very best. She touches a lot of the sports community in Dubuque with her cheering of all teams. She truly exemplifies what it means to be a Special Olympics athlete with her contagious spirit and attitude.
Outstanding Male Athlete of the Year – Keen Harvey, Des Moines
Keen Harvey has been participating in Special Olympics since 1994. He's been involved with many sports including softball, swimming, basketball, soccer, volleyball, Unified golf and snowshoeing. He always shows up to practice with a positive attitude and a smile on his face. He always gives 100 percent at practice and motivates his teammates to do the same. He has also participated in several Special Olympics fundraisers like the Ames Greek Polar Plunge.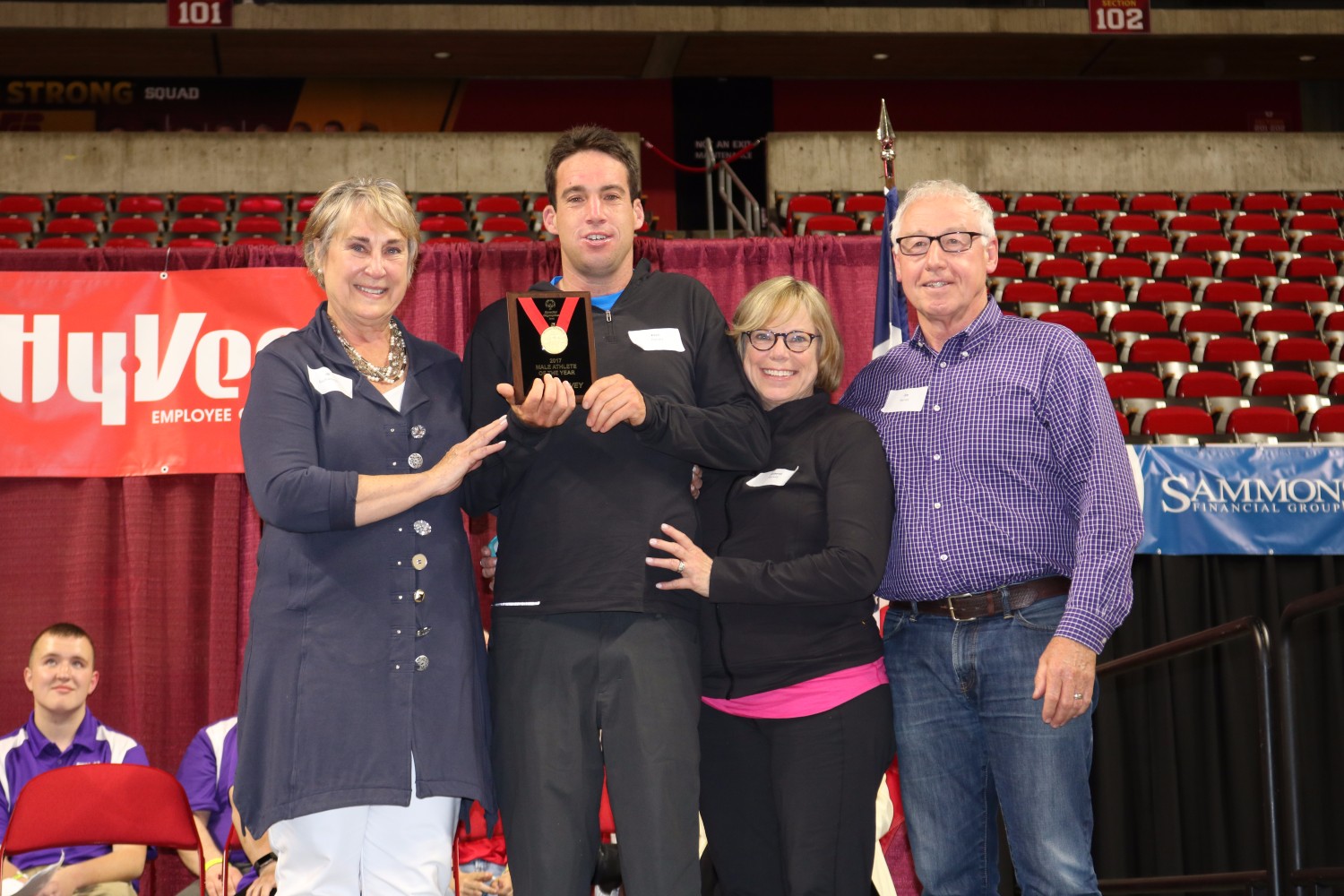 Outstanding Adult Volunteer of the Year – Dr. Tom Molstad, Sioux City
Dr. Tom Molstad has been giving free Special Olympics physicals for the Sioux City Schools for many years. He comes to the school when new athletes join the program and provides them with physicals free of charge. He also participates in Unified bowling and is always an advocate for Special Olympics programs in the school systems.
Outstanding Coach of the Year – Trudy Messerschmidt, Jewell
The words used to describe Trudy Messerschmidt are warm, caring, enthusiastic and humble. She has been a coach for over 30 years for basketball, powerlifting, track & field, softball, bowling, volleyball, bocce and cycling. She has also been instrumental in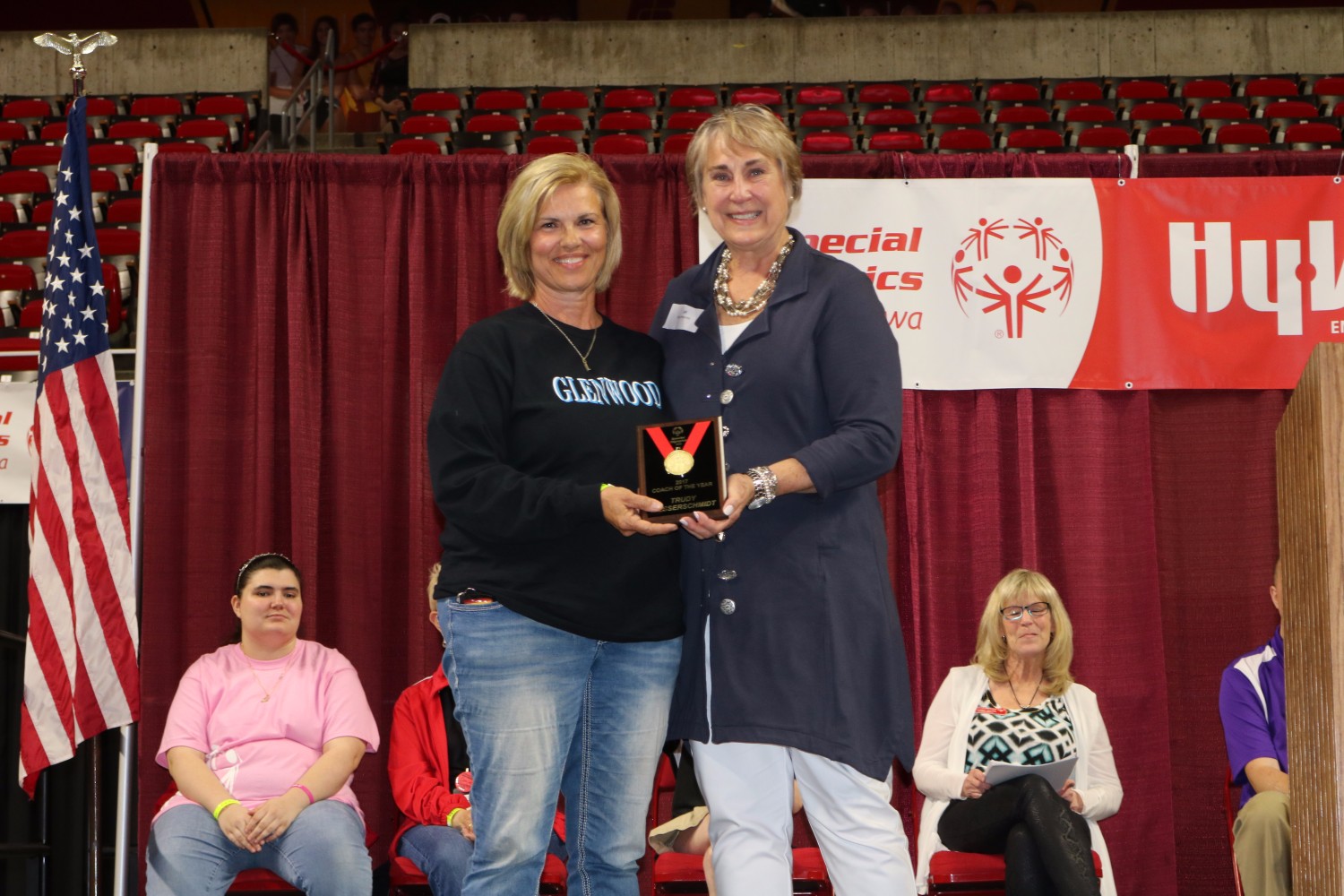 helping with the Council Bluffs Challenge Day and setting up a Play Day in Neola, along with being a member of the Coaches Advisory Board.
Outstanding Family of the Year – Lyle and Katrina Howard Family, Spencer
Lyle and Katrina Howard are always there to support Special Olympics. They help with fundraising events, recruit volunteers, help make props for their delegations' cheer team, and make picnic lunches for their athletes for events like Summer Games. They have stepped up to help coach sports including cycling and swimming and their daughters are both involved with Special Olympics, one as an athlete and one as a Unified Partner.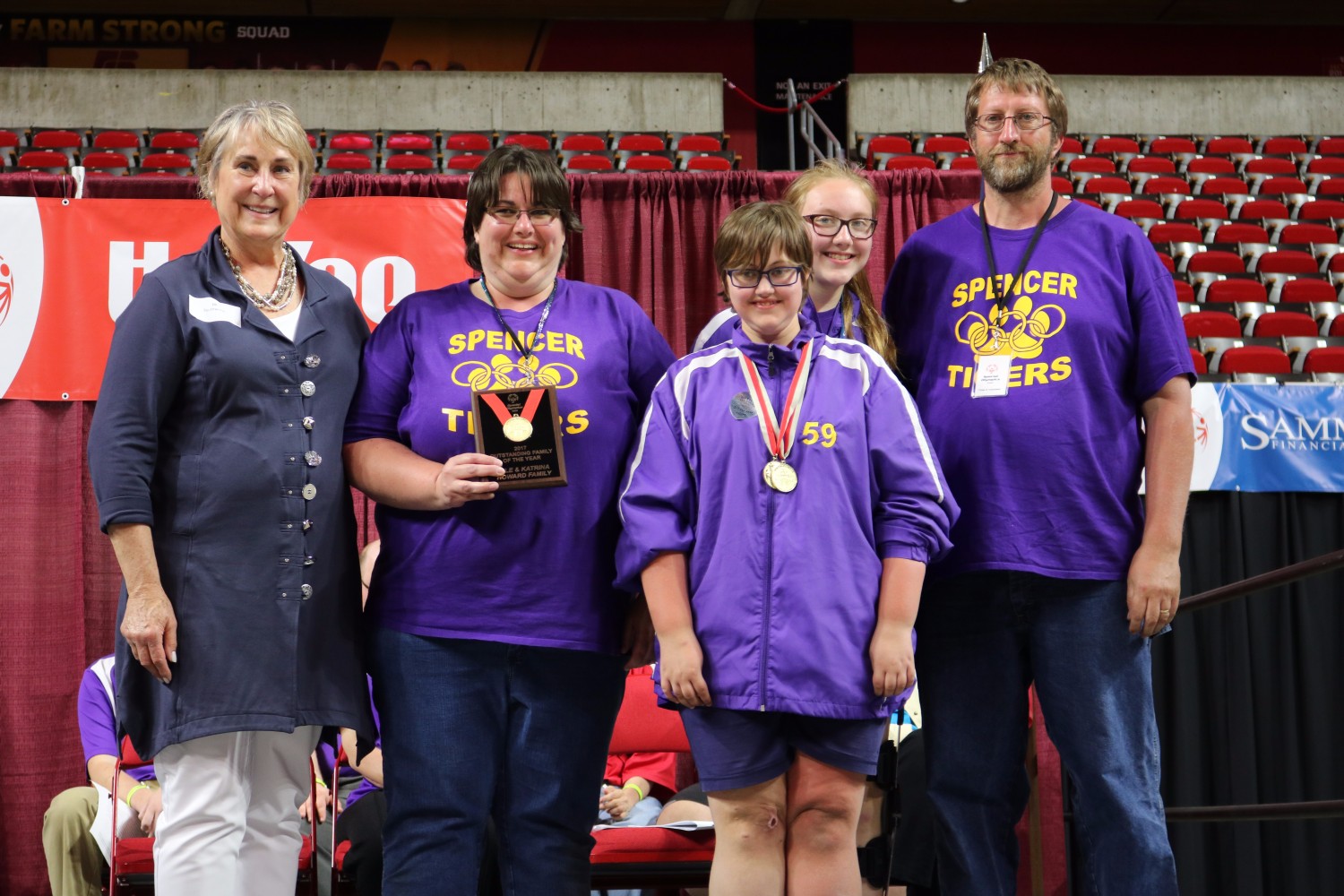 Ed Lehner Award – Peggy Koele, Hull
The Ed Lehner Award is the highest volunteer award recognition given by Special Olympics Iowa. It is given to a volunteer who best exemplifies the dedication and unselfish efforts associated with the true spirit of Special Olympics. Peggy Koele has been a Special Olympics Iowa volunteer for over 20 years. She fulfills the all-important role of Area Director as well as a Delegations Manager and head coach for her local school. She also assists with the management of the state bowling tournament in western Iowa.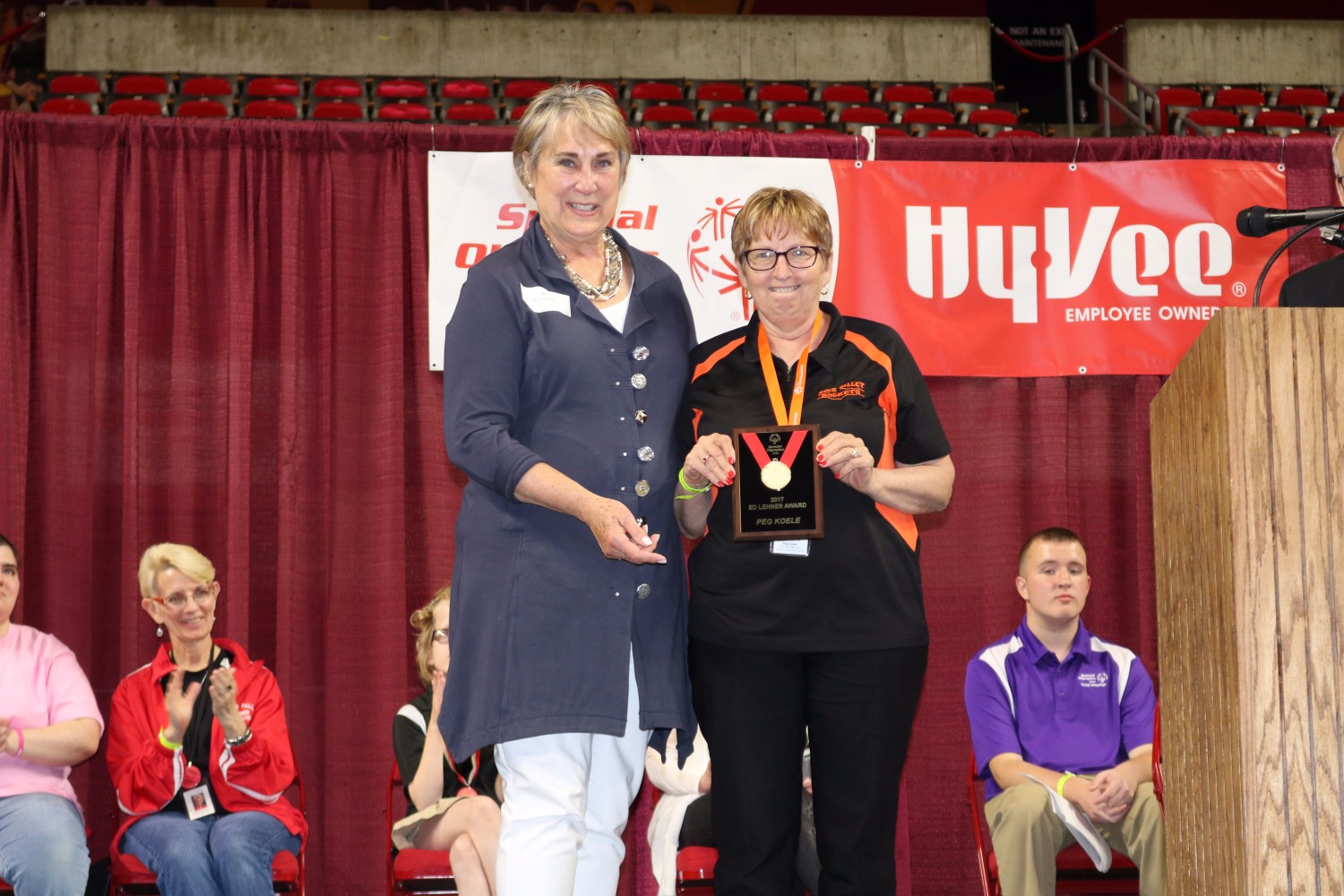 Congratulations to all of the award recipients!