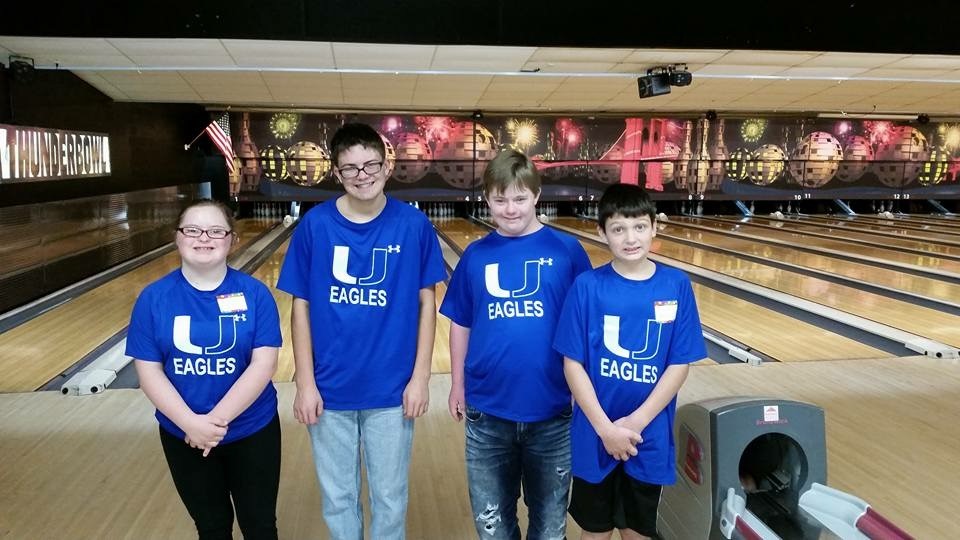 Special Olympics Iowa is always proud to have new delegations starting up across the state. Whether they're big or small, beginners or experts, they add another voice for SOIA and all of our athletes.
And sometimes small can be mighty. That's what Jolene Whitmore thought when she came to Underwood Community Schools in Underwood, Iowa three years ago. She noticed that something was missing at her new job. "When I came here I started in a more self-contained classroom and started asking why there wasn't a Special Olympics," says Whitmore. "I had come from West Harrison where they had a big Special Olympics following. I thought OK, we need to change this. We need a Special Olympics team."
So Whitmore and another teacher decided to start a delegation at Underwood, making Whitmore the Delegation Manager and head coach. The Underwood team currently has four athletes, but that small number doesn't stop them from competing at the highest levels. Just this fall they had a student compete in State Bowling, where they came in first place. 
The athletes also take part in track and field, basketball skills and aquatics, and are interested in adding bocce to their roster in the future.
Whitmore says there are younger students that will soon be able to join the Underwood team, but for now they like their close group. "We're small but mighty and we like it that way," she says.
Both the school and families have embraced the new SOIA delegation at Underwood. "We have really great support from the parents and they attend all our events," says Whitmore. "As a school we've seen a lot of support as well." The Underwood student body also shows support for delegation. Whitmore says that when their athlete won at State Bowling, she showed off her new first place medal to her classmates and they were all excited and supportive of her victory.
The Underwood athletes continue to love competing because of the excitement and joy it brings. "Their reaction is always the same," says Whitmore. She says seeing the athletes participate with that joyous spirit makes her job that much more rewarding. "Whether they get 10 pins down or one pin down, they just love competing in a sport."