By: Gabrielle Magee, SOIA Intern 
As a part of the FIT program, "Fall Into Fitness" is back for a second year! Fall Into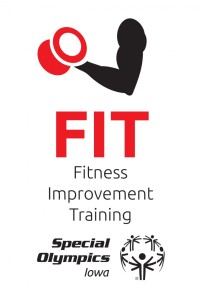 Fitness is a 10-week walking program aimed at helping Special Olympic athletes stay active and lead healthy lifestyles.
The program began on September 12 and will end on November 18. The program includes a grand total of 175 participants, including Special Olympic athletes and Unified Partners. The participants are members of 12 separate delegations that compose the walking clubs. The goal of the walking clubs is to meet at least once a week to walk together to build healthy habits, stay active and maintain motivation. Along with the walking program, each athlete will complete the FIT Program pre- and post-assessments in order to monitor their fitness improvements.
As the clubs meet at least once a week, each member will rack up miles individually. Each participant will log their miles with either a personal fitness device (Movband, FitBit, etc.) or through a daily mileage log. As teams log their miles, they will have the opportunity to earn prizes based on their mileage totals as a team and as individuals. There will also be program leaders announced throughout the program to all the clubs. We are hopeful that the competition aspect will motivate athletes to get up and moving more often. Although the program has already started, anyone is welcome to join in if they wish! There will also be another walking program in the spring for those interested.
Contact Bruce Wilson at the state office with questions.
bwilson@soiowa.org
515-986-5520