The next FIT (Fitness Improvement Training) Program will begin September 12 and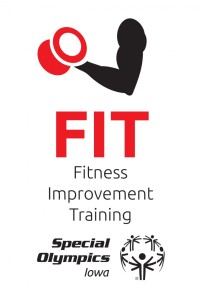 run for 10 weeks, through November 18. "Fall into Fitness" is a Unified Sport Program and each team needs to have at least 20 percent of their team members as Unified Partners. Unified Partners can be family members, friends, peers, coaches and/or staff. We encourage communities coming together to walk together to improve their fitness levels.
SONA has provided a limited supply of Moveband activity trackers that will be able to automatically track the team members' physical activity. The data from the Movebands, as well as data from Fitbit, Garmin and Jawbone can automatically be downloaded onto the Special Olympics Iowa site to assist in tracking your team's physical activity data.
If interested in registering a team for "Fall into Fitness" please contact Bruce Wilson at bwilson@soiowa.org or Gabrielle Magee at gabrielle.magee@drake.edu.