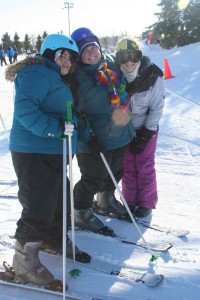 Special Olympics Iowa (SOIA) will hold the 30th Annual Winter Games in Dubuque Jan. 11-13 with more than 375 athletes from 47 delegations across the state set to compete in Alpine skiing, cross country skiing, snowshoeing, short-track speed skating and figure skating.
More than 170 coaches and chaperones, along with more than 300 volunteers, will join the athletes and make the event a success. The Grand Harbor Center, Sundown Mountain, Albrecht Acres and Mystique Community Ice Center will host the competitions and activities.
"We are both proud and excited to celebrate 30 years of Winter Games with the city of Dubuque," said SOIA CEO Gary Harms. "The people and businesses in this city have opened their arms and their hearts to our wonderful athletes, families, coaches, staff and volunteers for many years.  We are thrilled to return for this annual event, and look forward to celebrating many more years of Winter Games in Dubuque."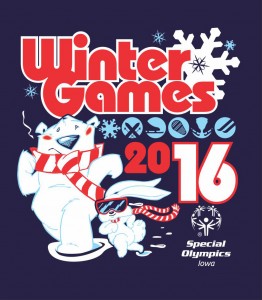 Competition will begin Jan. 11 with preliminaries for figure skating and speed skating at the Mystique Community Ice Center at noon and 1 p.m. Time trials for snow shoeing will be at 12:30 p.m. at Camp Albrecht Acres, while Alpine skiing and cross country skiing begin at 1 p.m. at Sundown Mountain.
The Winter Games will officially kick-off with the Opening Ceremony beginning at 6 p.m. Jan. 11 at the Grand Harbor Center. The ceremony includes the Parade of Athletes, athlete presentations and an athlete lighting the Flame of Hope to signify the opening of the 30th Annual Winter Games.
"We invite everyone to attend our Opening Ceremony and competitions. Each provides unique opportunities to learn about and show support for these wonderful individuals," added Harms. "We welcome fans, families and friends from across the state to witness the joy that our athletes experience. There is nothing better than getting a high-five or seeing a big smile from an athlete after they have just crossed the finish line or received their medal. It's truly an experience you will carry in your heart forever."
Sponsors for the 2016 Winter Games include the Dubuque Racing Association, Theisen's Home-Farm-Auto, the A.Y. McDonald Charitable Foundation, Spahn and Rose Lumber Company, Tri-State Transportation, the Dubuque Sports Commission, the U.S. Bank Foundation and the Dubuque Downtown Kiwanis Club.