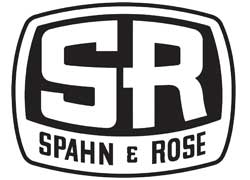 The Spahn and Rose Lumber Company, based out of Dubuque, has been a sponsor of the Special Olympics Iowa Winter Games for more than 10 years. Like many of SOIA's sponsors, the company has gone beyond monetary donations, with employees volunteering their time to make the Winter Games a success.
Dan Wachtel, head of the IT department at Spahn and Rose, began volunteering at Alpine skiing events because a former volunteer asked for his help with setting up the race courses.
"I enjoy being a part of such a great organization like Special Olympics, so I keep coming back," Wachtel said. "The Special Olympics staff and volunteers are a fun, hard working bunch of people. The athletes are amazing. Their determination is amazing and pushing themselves to accomplish their goals is very inspiring."
Partners like Spahn and Rose Lumber company are the backbone of SOIA's success. Corporate partners are essential in helping SOIA fulfill its mission of unleashing the human spirit through the joy of sports. That joy is only heightened by the volunteer spirit of so many Iowans, including Wachtel.
When a philosophy of generosity and commitment to the community is engrained into a company's core values, it is easy to see why its employees embody Spahn and Rose Lumber Company's vision of "helping customers turn their dreams into reality," something that directly aligns with SOIA's goal of transforming the lives of individuals with intellectual disabilities.
Thank you to Spahn and Rose Lumber Company, and all of our Winter Games sponsors for supporting Special Olympics Iowa!