The Special Olympics Iowa State Softball Tournament presented by Sammons Financial Group will have a new look this year, moving to the Prairie Ridge Sports Complex in Ankeny. The move will allow more athletes to participate in a wider variety of activities.
Last year, 24 traditional and Unified Sports teams participated in the tournament, with more than 300 athletes representing 17 communities across the state. SOIA officials expect that number to grow this year and are excited to be able to offer a softball skills competition at the new venue.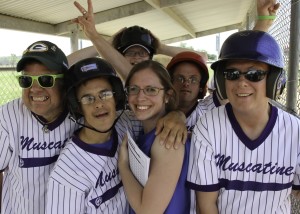 "The facilities at the Prairie Ridge Sports Complex are a great match for our growing tournament and needs of our athletes," said SOIA CEO Gary Harms. "It is our mission to provide training and athletic competition opportunities for children and adults with intellectual disabilities regardless of their ability level. Not only will we be able to host more games for our athletes and Unified Sports partners, but we will finally have the space needed to host events for athletes who compete in individual skills competitions like our softball throw and batting events."
The tournament will tentatively begin at 9 a.m. with the Opening Ceremony, featuring the ceremonial first pitch from Sammons Financial Group and the recitation of the Special Olympics Athlete Oath.
The tournament is free and open to the public. The community is encouraged to come cheer on the athletes and enjoy a great day of softball.
Updated team rosters are due to the state office by July 24. In order to compete in the State Softball Tournament, an athlete's medical and consent form must be valid through August 9, 2015.
Please contact Rhonda Schwarzkopf at 515-986-5520 if you have any questions.