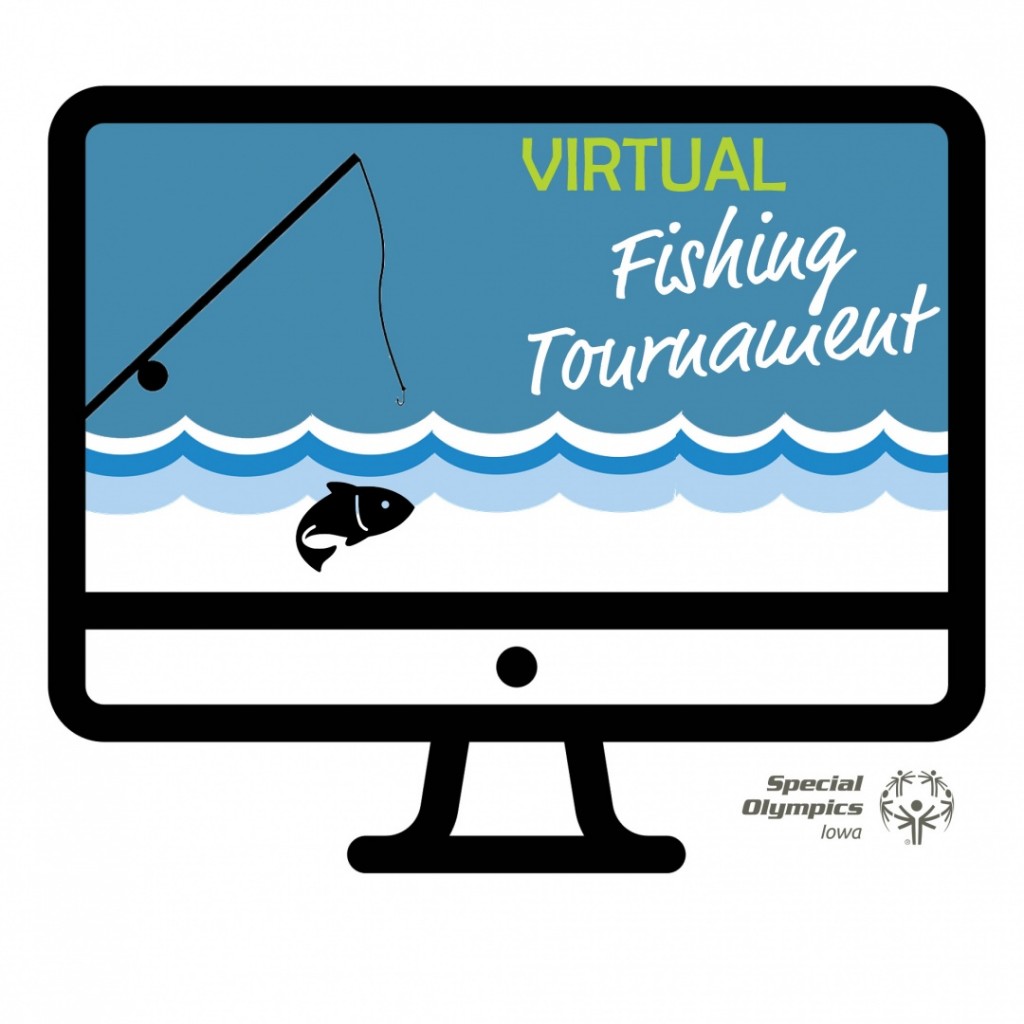 Special Olympics Iowa is excited to offer our athletes, Unified partners, coaches, and fans the opportunity to compete in a virtual fishing competition!  The competition is a safe way to fish and compete against your friends and peers from across the state.
Train and compete from home and come together virtually to celebrate your accomplishments with the Virtual Fishing Series.
Important Dates
At-Home Competition: September 1-21
Scores Due By:  Monday, September 21
Results Announced: Friday, September 25
Virtual Series: September 23 – 25
Awards Mailed Out: September 28 – October 2
Here's How it Works
CHOOSE YOUR EVENTS!  Check out the Virtual Fishing Tournament events.  You can choose to do all the events or just your favorites.
GO FISHING!  As you fish, be sure to keep track of the fish you have caught, because you will need to submit final scores by Monday, September 21.
SUBMIT YOUR SCORES! Be sure to have all of your scores submitted by Monday, September 21.
Important Links
General Information
Competition Events Broken Down
Form for Submitting Scores

Virtual Fishing Series
All are invited to join us for the Virtual Fishing Series!  Get more information on all the available sessions below.
Thursday, September 24, Virtual Fishing Series Sessions
Wheel of Fortune @ 1:00 p.m.
(Zoom)
Participants will spin our wheel for the duration of the session. Each color will have a different prompt for the spinner to accomplish.
Register 
Here
Special Olympics Fun Fact Bingo @ 4:00 p.m.
(Zoom)
Will you get the chance to shout Bingo? Join us for an hour of virtual Bingo! We won't be playing the traditional game of chance, our game of Bingo will include a fun Special Olympics twist.
Register 
Here
Talent Show @ 6:00 p.m.
(Zoom)
Join us for a talent show featuring the many talents of the Special Olympics Iowa athletes and Unified partners. The talent show will be hosted by the men of the University of Iowa Phi Gamma Delta chapter.*If you are interested in participating in the talent show, please email Lexxi O'Brien at lobrien@soiowa.org.
Register 
Here
Friday, September 25, Virtual Fishing Series Sessions
Fishin' for Fitness @ 10:30 a.m.
(Zoom & Facebook)
Join us for a 45-minute inclusive workout led by our very own Kara Neustrom and Rhonda Schwarzkopf.
Register 
Here
&
Facebook
FINtastic Sports Highlights @ 2:30 p.m.
(Zoom)
Athletes are encouraged to share their most memorable sports experiences and tell us why they are so FINtastic! Athletes are welcome to show photos, sports equipment, or any other items that pertain to their experiences!
Register 
Here
Competition Results & Giveaways @ 4:30 p.m.
(Facebook)
*Drumroll…..join us for the announcement of the Virtual Fishing Tournament results (this could be you!) and who knows you might even get some new SOIA merch as we do a giveaway session to kick off the session.
Facebook