Inclusive Youth Leadership offers opportunities for young people of all abilities to be leaders in their schools and communities by promoting equity and acceptance. These leadership activities help students fund their voices by teaching them to become change agents, striving for respect and inclusion.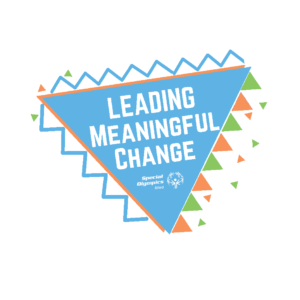 2023 Youth Summit
Unified Young Readers Club
The Unified Young Readers Club is a great inclusive activity for a younger audience and accompanies Special Olympics Young Athletes play with books and study guides that support teachers as they address such topics as inclusion, awareness, friendship, bullying, and acceptance to audiences of both students with and without intellectual disabilities.
Each book has a theme that relates to multiple state academic standards and aligns with the precepts of positive school climate initiatives.