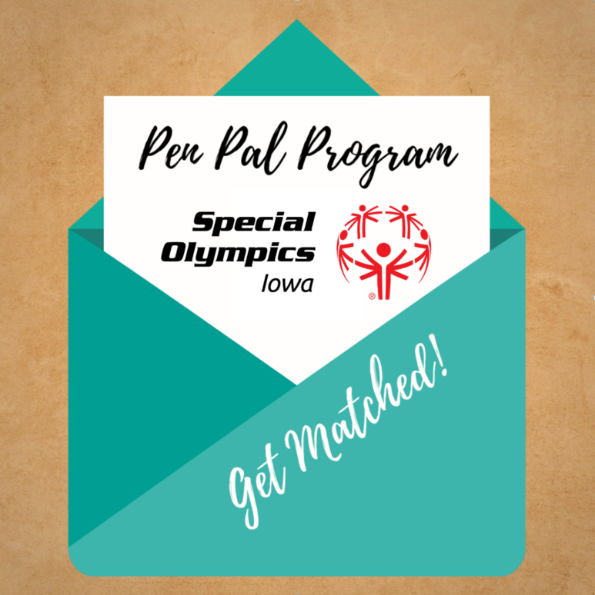 Take a break from the computer, but stay connected with your friends! The Special Olympics Iowa Pen Pal Program is bringing people together from across the state. The program is for athletes, Unified partners, coaches, and fans.
Pen pals will come from all across the state, so athletes with all different writing abilities can join. Each correspondence can be unique and can step outside a traditional letter format. Pictures, collages, and a little parent assistance are all okay, as long as participants are taking the opportunity to connect. We recommend that participants start by corresponding with handwritten letters; however, feel free to connect virtually from time to time if you and your pen pal agree to do so.
Here's How It Works
Step 1: Sign up.
Step 2: Special Olympics Iowa will email you more information about the program.
Step 3: Program launches! (Kit will be mailed to you.)
Step 4: Send at least 3 letters to your pen pal.
Step 5: Tell us your feedback on this new program! Stay tuned for details about a celebration and feedback form!
Important Dates
Registration is Open: November 2-December 4
Program Runs: December 17 –  March 5
Celebration: February 26 (4:00 p.m.)
Important Links
Program Overview
FAQ Sheet
Sign Up Link
Have questions? Contact Dawn Criss, Senior Director of Sports and Programs
515-986-5520 x107